In the world we live in, in all it's brokenness, it's so very important to teach our children there is One in whom their trust can belong, there is One they can always talk with, and there is One who loves them above all others. As parents, we sometimes have difficulty explaining how to pray, what to pray, how to be thankful, how to ask forgiveness in ways our youngest children can easily grasp. So we compile books, DVDs, memory verses, and more to help us train our littlest soldiers for Christ. This is a book that is sure to become part of your cherished collection.
*Disclosure: I received a copy of Lucado Treasury of Bedtime Prayers from Tommy Nelson for review purposes. No other compensation was received and I was not required to post a positive review*
Lucado Treasury of Bedtime Prayers has beautiful collected prayers, scriptures, and quoted prayers for every time of day and every occasion. They are also beautifully illustrated. Mr. T enjoys making up stories to go with the illustrations. There are lovely scenes with forrest animals all through the book. The sections include:
Good Morning, God
God, You are great!
My Family and friends
In my play and through my day
My mealtime prayers
God takes care of me
Teach me, God
Prayers for special days
Thank you, God
Good night, God
Each section has sweet prayers to help teach your little one how to pray and word to say until they can do it on their own!
Lucado Treasury of Bedtime Prayers by ThomasNelson
You can see Mr. T in his comfy reading chair enjoying the illustrations. They are a beautiful way to keep your littlest learners engaged as you read to them from the Treasury of Bedtime Prayers. It's also a great opportunity to ask your children what they think the animals are thanking God for in the pictures. It opens up fun ways to discuss gratitude and how to be thankful for everyday graces with your children.
I love the way the Bible truths and scriptures are woven throughout this book. I believe praying the scriptures to be a wonderful way to learn and to practice prayer both for little ones and adults. The sweet rhyming prayers written by the Lucado's that are included among the scriptures are sure to become favorite sing-song style prayers in your home. This is also such a lovely book, it's the perfect gift for a soon-to-be-mom!
One luck reader is going to win a copy of Lucado Treasury Bedtime Prayers from Tommy Nelson! The giveaway is open to US residents only and runs from February 27th to 12:00 AM on March 6th. Good luck!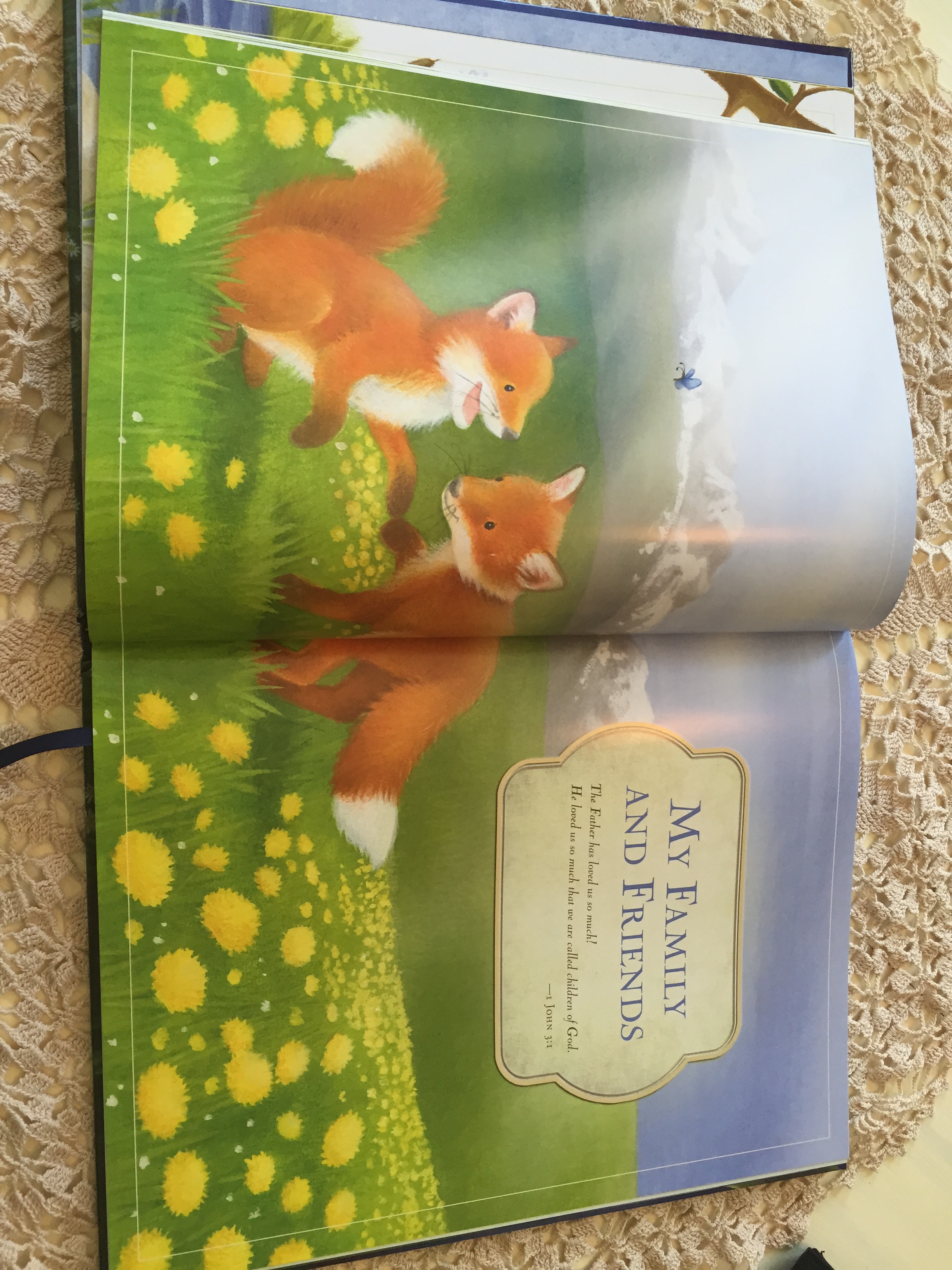 a Rafflecopter giveaway