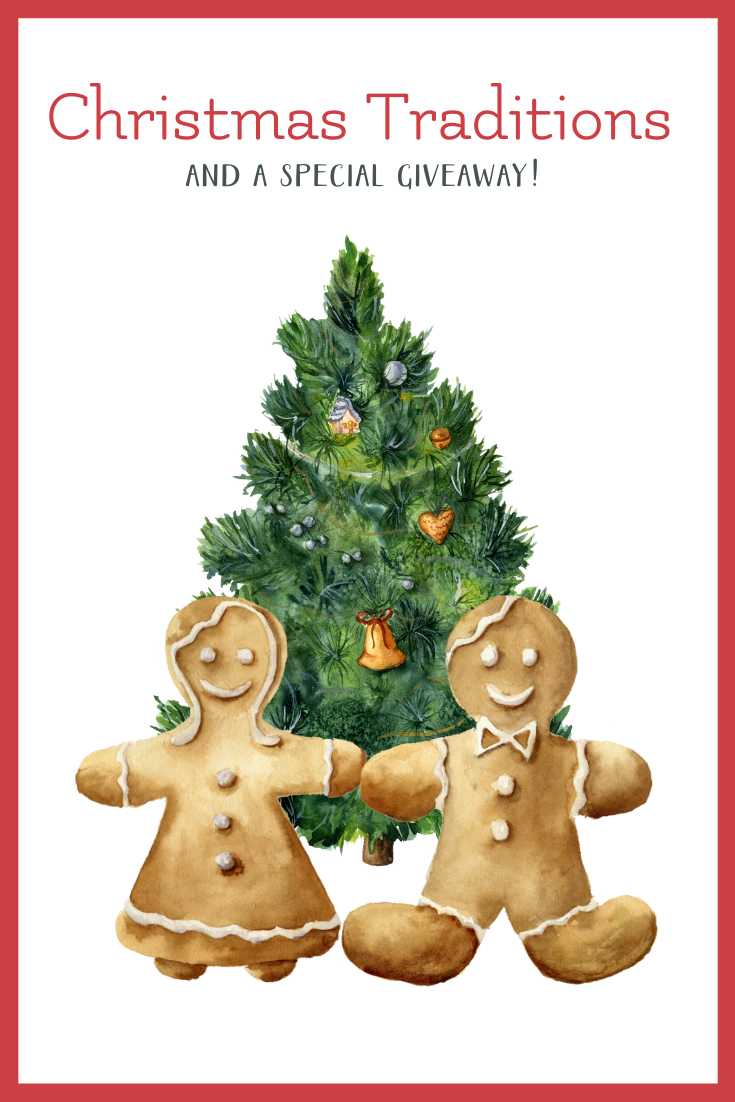 What do you think of when you smell cookies baking in the oven? Or walk through the doors of a building and the earthy vibrance of spruce scented air fills the room?
Home. Grandma's house. Christmas time with laughter and love abounding in the kitchen. A time of joy, simplicity, and a wistfulness to have it all back even if just for a moment.
At least that's what happens to me.
You see, traditions are the foundation of memories. They are the cords that bind one generation to the next. The lifeline of heritage, history, and family are all bound together by the traditions that carry our memory back and promise us a future of being remembered.
Today I want to share with you ways to create holiday traditions in your homeschool.
Holidays have become a time of rushing, over scheduling, and sometimes crankiness for us mamas due to the stress of Pinterest, parties, and the incessant pursuit of perfection instead of peace. (I may have a soapbox speech about that, but for another post)
I invite you to take a different approach. Let us make this a season of expectation. A month filled with delight. Dare I say it? Perhaps even a season we look forward to with joy!
Happiness is overrated. Because happiness is circumstantial. I might be happy for a few minutes when I get my morning coffee, but it doesn't make me joyful, just a little more awake and human-like.
Joy, on the other hand, is relational. Knowing my children are walking in the Truth with our precious Savior brings me joy. Having a relationship with Messiah brings me unshakable joy. Having a good relationship with my children (not perfect, just grace-filled) brings me joy.
Joy is a state of the heart. Happiness is a state of the moment.
[socialpug_tweet tweet=""Joy is a state of the heart. Happiness is a state of the moment." Creating holiday homeschool traditions that will last. #homeschool #advent" display_tweet="Joy is a state of the heart. Happiness is a state of the moment."]
All that boils down to this – if you focus on your relationships by building traditions that pour into your family, you will have some amazing holiday memories. You will have traditions your children will share some day with your grandchildren.
If you focus on making your kids happy all the time, you're going to have very difficult seasons ahead. And frankly, so will they.
Let's help each other make wonderful holiday traditions the basis of our homeschools!
Some ideas to get you going on your own holiday homeschool traditions:
Keep your schooling light. We use A Gentle Advent studies as our homeschool curriculum every December. Turning back the dial to enjoy the season together has made a remarkable difference in our home.
Perhaps you have an Advent study or Christmas book/unit study that your family loves. Consider making that your "school" for the month and letting everything else go. My boys love when we bring out our Advent wreath because that signals "winter break" for them. We also celebrate with an appetizer dinner, a la The Life Giving Home by Sally Clarkson.
Keep the read aloud time going!
There are so many glorious benefits to sharing good books with our kids. But there is something calming about gathering together to listen to a wonderful book. We have our
20 favorite Advent living books listed here
if you need some ideas. You can also start on December 1st and read one chapter of
Luke
per day to go through an entire account of the life of Jesus Christ by Christmas!
Family service projects. We have a tradition of ringing bells for the Salvation Army and participating in our Angel Tree at church. As the boys get older, we are exploring new options like soup kitchens, homeless ministries, building homes with Habitat for Humanity, and helping them recognize opportunities. We also try to always do one service project on Saint Nicholas Day, December 6th, each year to remember the missionary who became Santa.
If your kids enjoy random acts of kindness, or you'd like to encourage them to do more, this Christmas Kindness Planner from our friend Penny is wonderful to add to your holiday traditions!
And the kitchen traditions, of course! The holidays are a natural time to incorporate baking (hello, yummy math!), cooking (because you shouldn't cook holiday meals alone), and the beloved tea times that make gathering with friends of your kids and mama friends of your own so wonderful and life-giving.
We've included a fun recipe and poetry printable below to help you get started. Some of our favorite tea times happen with spiced cider, hot cocoa, or even lemonade if it's really warm in Georgia so be creative and add in these wonderful traditions for your family.
The Best Gingerbread Cookies Ever for Poetry Tea Time
To get your family started on some fun holiday homeschool traditions of your own, we're sharing a wonderful cut-out chocolate sugar cookie recipe for your family to enjoy! We happen to like them in the shape of gingerbread, and the boys prefer the cocoa to actual gingerbread, too 😉 Serve them with hot cocoa for the best flavor.
For the cookies:
3 cups all-purpose flour
⅔ cup unsweetened cocoa powder 
½ teaspoon salt
1 teaspoon baking powder
1 cup unsalted butter, room temperature
1 ½ cup sugar
2 eggs
2 teaspoon vanilla extract
In a large bowl, whisk together flour, cocoa powder, salt, and baking powder.
In a mixing bowl, cream together butter and sugar until fluffy. Add eggs, one at a time, and then vanilla.
Slowly add flour mixture and beat just until combined.
Remove dough from bowl to waxed paper or plastic wrap. Shape into a square, wrap tightly in plastic wrap, and refrigerate for at least 2 hours to overnight.
Preheat oven to 350 degrees. Line baking sheet with parchment paper.
Roll out dough to ¼ inch thickness and cut using cookie cutter. Place on baking sheet.
Bake for 9 to 11 minutes until edges are set. Allow to cool on baking sheet for 10 minutes before transferring to cooling rack.
Cool completely before decorating as desired.
 Christmas Cookie Icing

 Cookie Cutters

 Holiday Sprinkles

Here's a wonderful poem to use for your holiday poetry tea time! We love the story of Good King Wenceslas, don't you?
Get a printable version of our cookie recipe and the poem Good King Wenceslas below.
Good King Wenceslas by John Mason Neale
Good King Wenceslas look'd out,
    On the Feast of Stephen;
When the snow lay round about,
    Deep, and crisp, and even:
Brightly shone the moon that night,
    Though the frost was cruel,
When a poor man came in sight,
    Gath'ring winter fuel.
"Hither page and stand by me,
    If thou know'st it, telling,
Yonder peasant, who is he?
    Where and what his dwelling?"
"Sire, he lives a good league hence.
    Underneath the mountain;
Right against the forest fence,
    By Saint Agnes' fountain."
"Bring me flesh,and bring me wine,
    Bring me pine-logs hither:
Thouand I will see him dine,
    When we bear them thither."
Page and monarch forth they went,
    Forth they went together;
Through the rudewind's wild lament,
    And the bitter weather.
"Sire, the night is darker now,
    And the wind blows stronger;
Fails my heart, I know now how,
    I can go no longer."
"Mark my footsteps, good my page;
    Tread thou in them boldly;
Thou shalt find the winter's rage
    Freeze thy blood less coldly."
In his master's steps he trod,
    Where the snow lay dinted;
Heat was in the very sod
    Which the Saint had printed.
Therefore, Christian men, be sure,
    Wealth or rank possessing,
Ye who now will bless the poor,
    Shall yourselves find blessing.