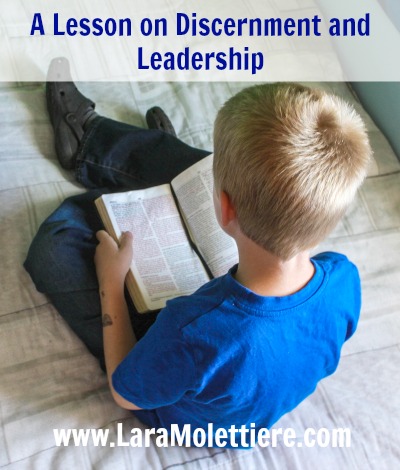 Biblical Leadership for Kids
What is a leader? What is a good leader? What is a bad leader? What is a godly leader and why, as a Christian, is that important?
To receive our study for free, add our Biblical Leadership Mini-Study to your cart and complete checkout.
Any time we are given the opportunity to choose a leader, we are compelled to use the wisdom and discernment given to us through the Holy Spirit. Discernment is using knowledge to see how something aligns (or doesn't) with God's Word. It is our responsibility as believers to use these gifts if we want our leaders to lead with similar faith and biblical principles to what we have individually. As Christians, our faith should be such an integral part of who we are as believers that there is no "separation" between our faith and our political beliefs. For example, we believe idolatry is a sin so we should not 1- put any candidate on a pedestal, and 2- choose a leader who puts him or herself, money, or power on a pedestal in their own lives.
All these questions and more come up at varying ages and stages. Since this is an election year, it is a perfect opportunity to discuss discernment and biblical leadership with children of all ages, but especially those middle and high schoolers who are primed to learn about the political process. Really, though, biblical leadership is a study that can and should happen all the time.
We choose leaders constantly. Class presidents, project group leaders, leaders in the youth group, leaders for committees, leaders at church, leaders for our towns, states, and country. We need to keep the principles of biblical leadership fresh in our minds, not just for the leaders we choose, but for those which we do or will lead.
I created a printable mini-study to use with Mr. T because he is very interested in being in charge most of the time. At 6, I believe he may have a future in litigation. Because his drive is so strong and his sense of justice and fairness are so incredibly deep, I think he is absolutely ready for the lighter side of this discussion. These sheets are also perfect for middle schoolers through mommies. We can all use a refresher course sometimes.
Wether you have a student getting ready for class elections or a high schooler getting ready to vote for the first time, I hope you enjoy the study.
To receive our study for free, add our Biblical Leadership Mini-Study to your cart and complete checkout.
What is in the study:
You Will Know Them by Their Fruit includes:
suggested readings from Matthew, Galatians, and verses from throughout the Bible about what biblical leadership is, looks like, and how a biblical leader should act with space to write answers.  Students with more in-depth insight may need to add extra sheets for their information.
There is a candidate information sheet section that includes:
listing the position,
listing the responsibilities
a section on using discernment
questions to guide your student through the process of accessing a candidate's position
The "Am I a godly leader" section contains:
self-assessment for struggles with works of the flesh
self-assessment for Fruit of the Spirit present
place to list 5 ways to be a servant leader now and suggested reading of Mark 10:42-45
Place for listing scriptures to help cultivate the Fruit of the Spirit that needs more cultivation
US Election Resources:
Liberty's Kids follows teen journalists through the founding years of the nation.
Mock Election printable pack from Our Crazy Adventures in Autismland
Understanding the Constitution
The Declaration of Independence and the Constitution Everyone should own a copy.
Common Sense by Thomas Paine
Learn about the Article V Convention of States
Spotlight on America: Elections for ages 8-13 includes maps, timelines, and a simulation of election day.