When we made the decision to homeschool, my husband and I based it on several different aspects.  During our decision-making conversations, we talked about Common Core, standardized testing, lack of physical activity and outdoor time, and a variety of other downfalls that we saw within the public school system.  
We knew that we wanted our children to have a say in their learning.  We wanted them to spend countless hours outside exploring. We wanted them to learn through playing while their imaginations were young and wild.  
While we discussed pretty much every angle of homeschooling, we didn't know that one unexpected perk would be the one we ended up loving the most:
Being able to spend more time together as a family.
Spending a lot of time as a family has been the biggest blessing in our homeschooling journey.  
With my husband's demanding work schedule, we would miss out on a lot of family time if our kids were in school.  
Homeschooling allows for us to have a flexible schedule so that we can take advantage of spending time as a family.
Why Is Time as a Family Important?
For kids, spending time as a family gives them a support system that will last them into adulthood.  Good, quality time spent together is a necessity for kids to build a strong foundation of morals, ethics and good character.  
As a child, I spent the summers at our remote Canadian fishing lodge with nothing but a scratchy radio and my sisters to keep me company.  We talked together, sang together and goofed off with no outside influences to distract us from our family time.
Those summers spent with my family shaped me into the person I am today.  It's one of the top reasons that I am close with not only my sisters, but my parents as well.  We are each other's support and sounding-boards for one another.
Replicating this kind of family bonding is what I aim to do by homeschooling my kids.  Building strong relationships between my kids, as well as nurturing our parent-child bonds, is at the top of my list of goals for our family.   
Playing as a Family
This is the activity that our family takes part in the most!  Unstructured, fun play is the root of our family memories.
From rubberband gun wars to playing with toy trains, our family is able to spend a lot of precious time together because we homeschool.  
Not only do I get to spend time with my kids throughout the day, but because we don't have homework or early mornings to worry about, my husband also gets to spend time playing with our kids after work.  And, if he has a day off, we can enjoy some extra time together.
If we hadn't chosen a home education, our schedule would be tighter, and this play time wouldn't be so readily available for us.  
Exploring as a Family
Because we are unschoolers, a lot of our learning takes place from explorations we go on.  These aren't usually anything fancy, but even an afternoon spent outside can lead to catching a butterfly and identifying it with our butterfly book, or working in a pretend construction site with toy excavators, dump trucks and bulldozers.
To most people, these activities don't look like much, but to us, they are the cornerstone of our family life and ignite a true love of learning in our kids.
Again, because of our flexible schedule, we are able to explore together at pretty much any time we want.  We aren't bound to only exploring on the weekends, we can do it at any time on any given day.
More Sibling Time
Homeschooling allows for our kids to spend time together, that they would otherwise miss out on.  This time together will strengthen their bond and hopefully lead to a life-long friendship.
During the day, our kids come up with ideas together, create things together and play together.
Their time together is like any other set of siblings–they fight.  And because they are always together, they have to problem solve to get through their issues.  
I take advantage of those not-so-fun times by teaching them management of their emotions and how to cope appropriately.  
More Time to Spend as a Married Couple
At the forefront of a healthy family, is a healthy marriage.  One of the best things about homeschooling is that we are able to balance time with our kids and time with each other.  
We aren't tied to only have a date night on the weekends, nor do we have to feel guilty for spending time away from our kids.  Because we have such ample time to spend with our kids, we know that we don't have to choose between quality time with our kids or quality time with each other.  
Here's to spending more time as a family while you homeschool!  
When you consider your goals for your family and homeschooling, it really is quite simple.  The best thing about homeschooling is the time you get to spend together as a family.
It is cliche, but it is so true that the days are long, and the years are short.  
Before I know it, my kids will be grown.  But, I will have a full bank of memories to look back on.  I will have memories of family fun and adventures that we might not have experienced, had we not decided to homeschool.  
Homeschooling is the best because we get to spend more time as a family!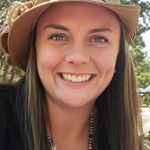 Katrina is a chaotically organized, unschooling mama of 2.  She loves all things nerdy and can often be found blaring classical music while working on her side hustle.  She blogs at Rule This Roost about intentionally ruling all things home, family and life in general.