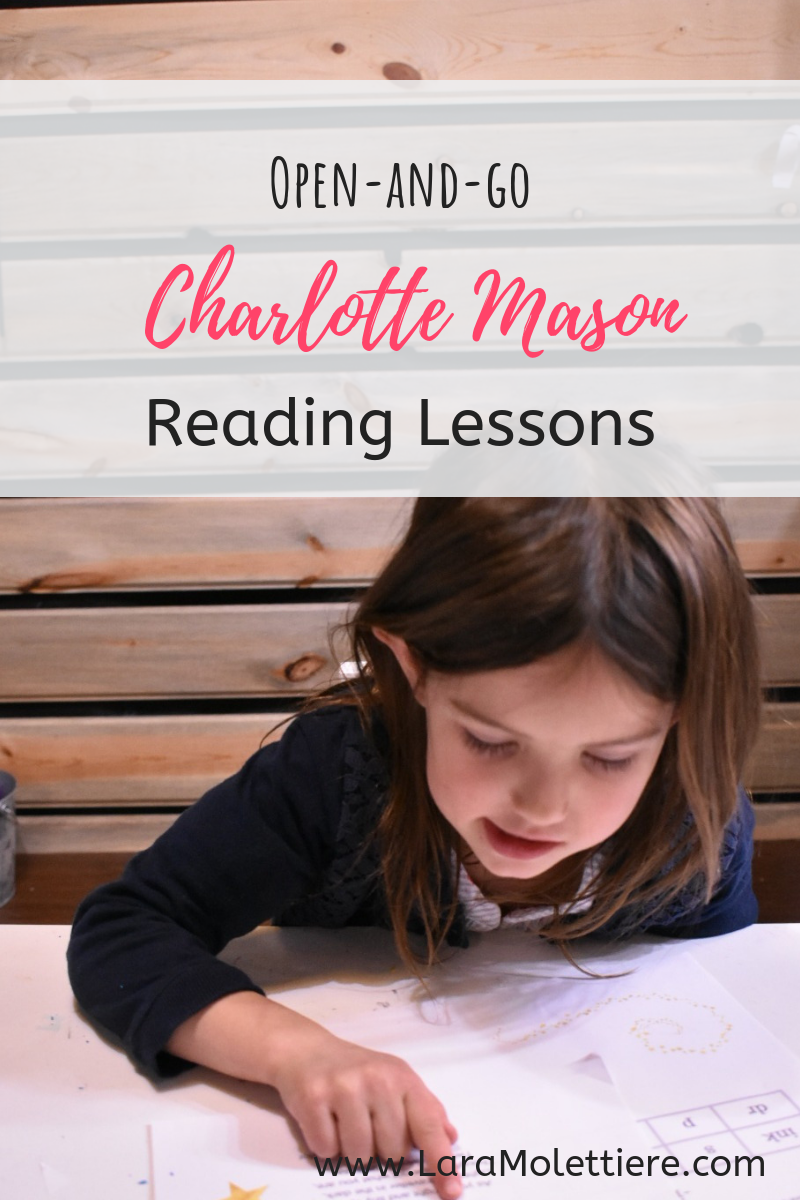 Charlotte Mason Reading Lessons
Before we can give our children the beautiful, desirable habit of reading, they need to learn the actual, less life-giving act of decoding words. For families who follow the Charlotte Mason philosophy, learning to read should be enjoyable and not drudgery.
These lessons, which can begin by learning the alphabet as early as the age of two, help develop a child's natural observation skills, and come in small pieces so that they remain interesting and desirable. As a homeschooling mom with a background in reading curriculum and instruction, studying Charlotte Mason's reading lessons intrigues me. Her methods align well with modern reading research, and, in my experience, they work beautifully.
Charlotte Mason Lesson Plans for Learning the ABC's
"But the learning of the alphabet should be made a means of cultivating the child's observation: he should be made to see what he looks at." Home Education, page 201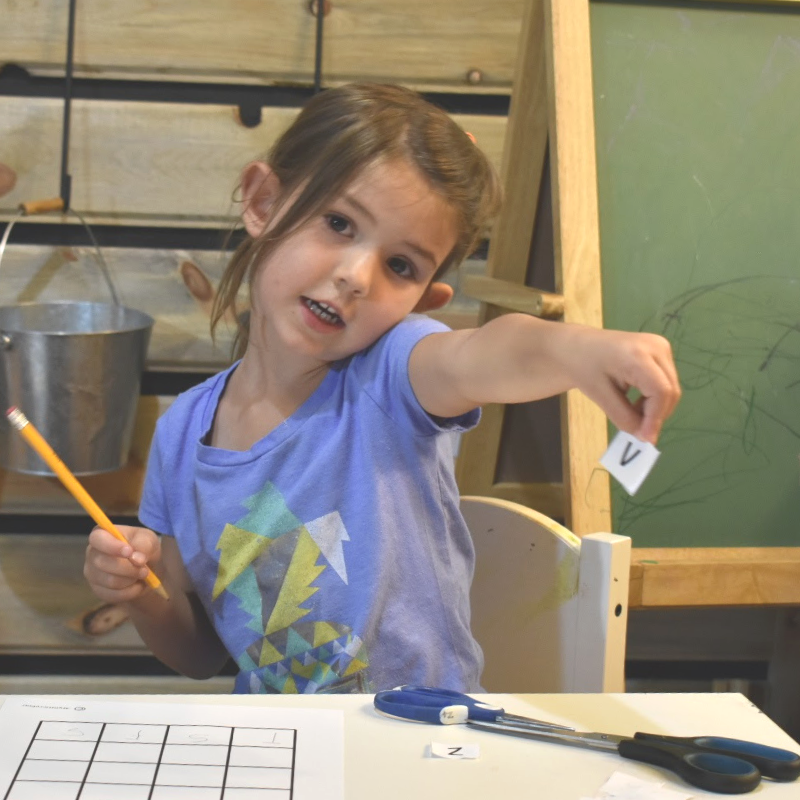 When our children show interest in the alphabet, we can begin sharing it with them. Charlotte Mason pre reading method said to have a beautiful box of letters to play with, and as they pick one letter up, to say the sound it makes. Children can learn to write the letter in a tray of sand or in the air.
My daughter, an eager learner, wanted so desperately to learn how to read at the age of four. I didn't think she was ready, but I did think that I could be more intentional about teaching her the alphabet, and that I could give her the early literacy tools that she would eventually need for reading.
I created a Charlotte Mason curriculum lesson guide called The Mindful Alphabet, filled with delightful lessons to introduce the alphabet and to build an understanding of phonics.. The playful lessons involve nursery rhymes and other aspects of a Charlotte Mason education, like a focus on nature.
Each lesson has an activity that will help children really see and know each letter, to "cultivate the child's observation." The lessons also help your child develop pre-reading skills, like blending and segmenting, that will make learning to read in the future easier. Many of these activities are research-based and align well with Charlotte Mason's method.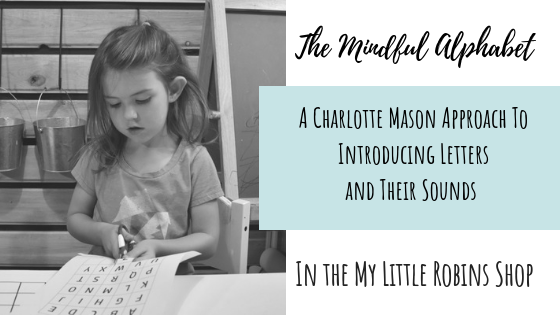 The guide moves through the other phases of Charlotte Mason's reading recommendations.  Young children will learn the lower case letters as well as capitals, begin to blend simple words together, and, when they're ready, start formal reading lessons by learning a poem.
The Mindful Alphabet is recommended for children from 3-6 years old.
Teaching Reading The Charlotte Mason Way
Charlotte Mason Sight Words
When your child is six, or when they are ready to learn to read, Charlotte Mason reading lessons are captivating. In Home Education, Charlotte Mason's first volume, she recommended that after learning some phonics through play, formal lessons begin with learning whole words. She described a lesson where a short rhyme is cut up into individual words, and each word is taught as a whole.
This method of reading is somewhat different than the phonics-heavy approaches of today. But, after doing this process with my eager-to-read five year old, I experienced how enjoyable and effective it can be!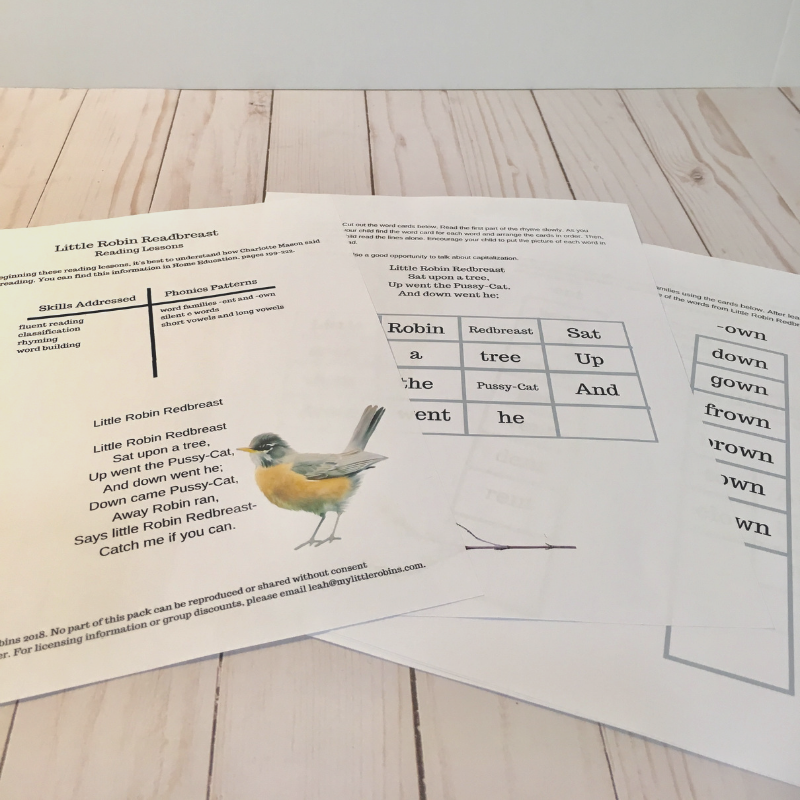 To streamline this reading process, I created Reading Printable Packs for open-and-go (with a little bit of cutting!) Charlotte Mason reading lessons. Each pack focuses on a short rhyme, contains printable cards for each rhyme, and walks you through the Charlotte Mason reading instruction process. Children arrange the word cards in different ways, read the words out-of-context, and learn to make mental images of each word, building their reading fluency.
After completing The Mindful Alphabet and two of these Reading Printable Packs, my daughter was ready for leveled readers, and now she is reading chapter books. The process of learning to read was something we both looked forward to, and now I'm excited to share this special experience with my three year old son, who is eager to learn to read like his sister.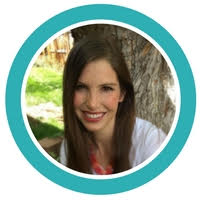 Leah Martin is a Christ-following wife and mother living in Colorado. She holds a Master's Degree in Reading Curriculum and Instruction, and, after leaving public schools, taught using the Charlotte Mason philosophy in a private school. Her busy days are filled with nature play, reading good books, and writing at www.mylittlerobins.com.