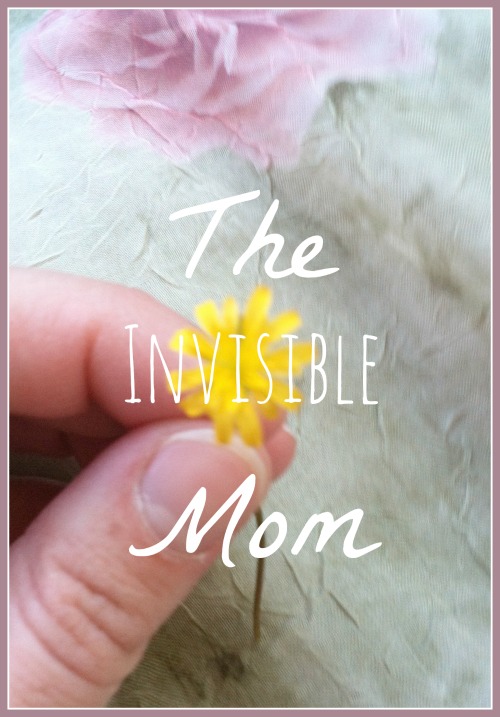 Some days are just hard. Weeks go by, everything seems the same except for the size of your children's appetite and feet. The dishes are dirty again. There's a new dent in the wall. Someone fell and scraped their knee. Nothing you cook is "right".  Late nights at work keep your husband more than an arms reach away. No matter how much you try, something always comes up and you rarely see friends. And then one day, you just feel invisible.  And this desperate cry from the depths of your soul escapes simply, "I just want to be seen."
Have you been there? Maybe you are there right now. I've been there. That place where the nose-wiping, the meal planning, the church-going, the teaching, the patience-practicing all seems like there's no real reason for it. There's no trophy for the "best catcher of spit out food in a nice restaurant". There's rarely a smile or nod of encouragement when you are wrestling a screaming child (or 2,3,7) down the middle of the aisle in the grocery store. Those dishes seem to actually taunt you from the top of your counter that hasn't been wiped off in how many days? You feel lost, alone, unseen.
Sweet friend, I want you to know that you are seen. The God who saw Hagar in the desert wilderness sees you. In your rumpled yoga pants or Sunday best, hair in a bun or freshly curled, Pinterest perfect home or toddler-traveled-sticky-walled domain, He SEES YOU. And He delights in you! He sings over you! He knows the number of hairs on your head and how many your children have made sparkly. You are worth everything to Him. Even His own and only Son.
So mama, when you begin to feel invisible and the ache begins to come, cry out to El Roi. And remember that not only are you seen, but you are LOVED by an Almighty God!