Hi y'all! It's been quiet here, but I've been busy making A Homeschool Mother's Planner and ramping up for our first year of Classical Conversations! To start out with some fun delight directed learning before Communities begin, here are my
Top 10 Pinterest Boards for PreK and Early Elementary Unity Study Ideas
Idea 1: Check out all the fun ideas on the Human Body Unit Board! This is also a great resource for Cycle 3!
Idea 2: Dr. Seuss. There are so many endless fun ideas for learning about and celebrating Dr. Suess!
Idea 3: Butterflies! You can incorporate science, art, math, and so much more into learning about Butterflies.
Idea 4: Fairy Tales. There are lots of fun craft ideas on this board for the storybook lover in your homeschool!
Idea 5: Birds! There are a lot of great activities and ideas here. You can also get our free printable bird log sheet!
Idea 6: The Zoo. My little learners love the zoo and this board is packed with fun ideas for learning about all the animals at the zoo.
Idea 7: Five in a Row. While this isn't a unit "theme", there are so many great books to row and so many engaging and wonderful activities that correspond with them, we love them and I hope you will, too!
Idea 8: Making Musical Instruments. Music is such an enriching part of home education! This board is full of fun things to make! If you haven't found a music curriculum for your children, you should look into SQUILT!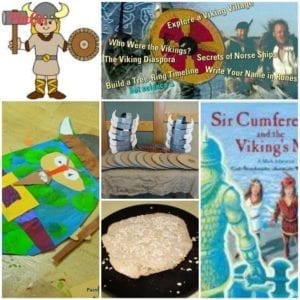 Idea 9: Vikings! This might be better suited to boys in the PreK age group but it is such fun I had to include it! Mr. T loves Lyle the Kindly Viking so we are going to branch out from that.
Idea 10: The Circus. What child doesn't love learning about the circus! This board has ideas for lap books, crafts, learning math and science through circus activities and more! Come join the fun!
If you love unit studies, visit our units page!
 View all the great iHomeschool Network Pinterest Posts by clicking the link below. LEGO learning, art, music, and more! 28 collections of awesome Pinteresting are just a click away!