Description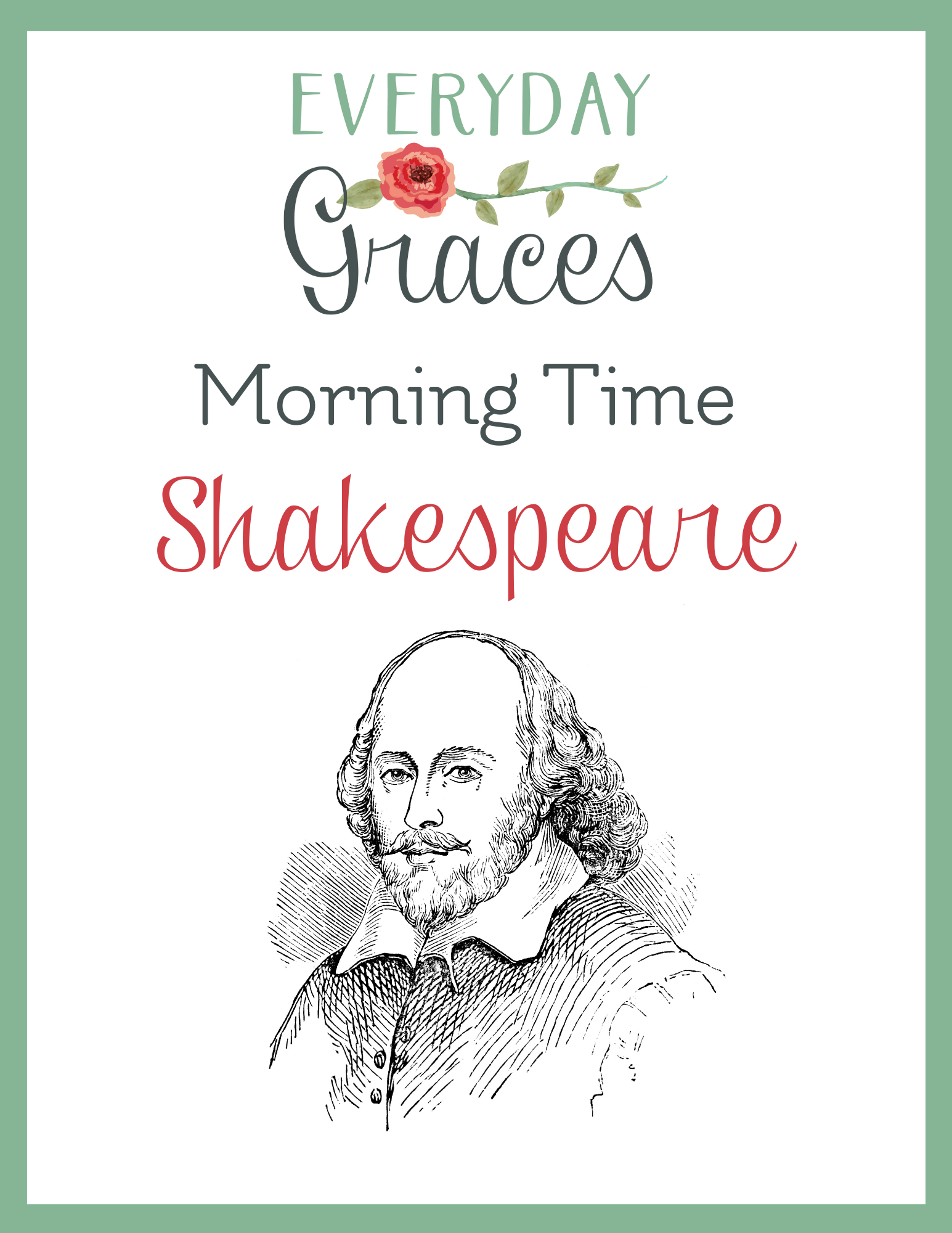 Everyday Graces morning time plans are Charlotte Mason-inspired simple 4-week sessions planned out and ready for you to place in your schedule wherever it fits best.
No hunting music or art down.
No digging through multiple books to find the right biography.
No drowning in poetry volumes to find just what you need.
Everything is right here, ready for you and all neatly scheduled out. No other purchases required!
These plans are meant to fit into your day wherever they work best. Don't feel like it has to be in the morning to be successful.
Shakespeare Morning Time
There are many benefits to teaching Shakespeare in your homeschool. These morning time plans will make your gentle introduction in Shakespeare and his time an excellent adventure!
Included in your 4-week session are the following:
The 4 week calendar schedule
Copywork selections from A Midsummer Night's Dream in primary, elementary, cursive, and on a notebook sheet for moms and older students
2 poetry selections – Sonnet 116 and The Phoenix and the Turtle
The hymn All People that on Earth do Dwell and the folksong Greensleeves (both the sheet music and a musical track to sing with are included)
2 Teatimes – Eggs in Moonshyne (to work on hospitality and kitchen skills) and a Geography/History Tea
Artist biography and 4 art selections from Nicholas Hilliard
Composer biography of William Byrd and four music selections – Music tracks are included for listening
Handicraft – Quill and Ink making
Art lesson – Shakespeare portrait in pen and ink
Nature Study – The Plants of Shakespeare
Scripture, poetry, and prayer memory work
Recommended reading list
This is a virtual course product, no physical product will be received. 
You will receive access to the My Courses area upon purchase where you will find all your printable materials, all necessary videos and audios, and help for beginning your morning time.
This is a digital product so we are unable to accommodate refund requests.
If you need assistance please email [email protected] and we will get it sorted out. I'm here for you!
Because this is a digital resource, we are unable to offer refunds.