Description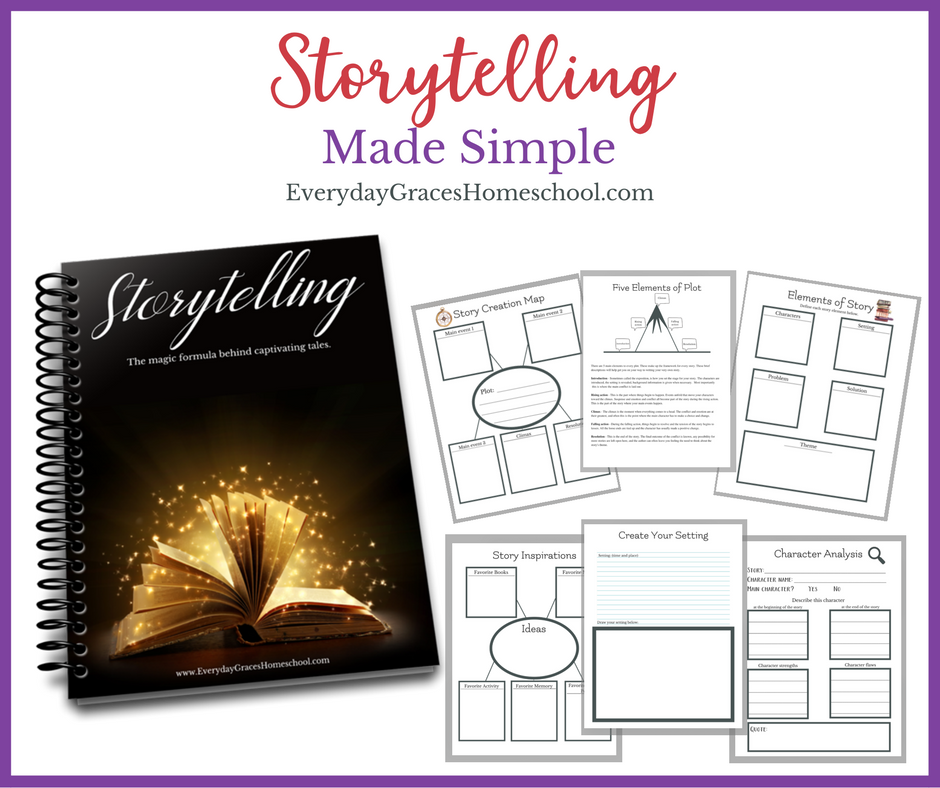 Teaching storytelling can seem daunting. Maybe even boring.
Especially if you remember how they taught you in school.
Have no fear! We've created a fun and simple 14 page PDF downloadable workbook for you to help guide your children through the art of storytelling. For all our tips on teaching storytelling using living literature see this post.
Storytelling: The Magic Formula behind Captivating Tales is a 14 page printable PDF download and includes:
Why is story important
Elements of story
A story map
Character analysis
5 elements of plot
Common themes
Story inspirations
Write your own story outline
Story creation map
Create your setting
Story challenge to create a story using mainly pictures
There is a limit of 3 download attempts. If for some reason you cannot get the download to work, please email [email protected] and we will get it sorted out.
This is a digital product so we are unable to accommodate refund requests.