Description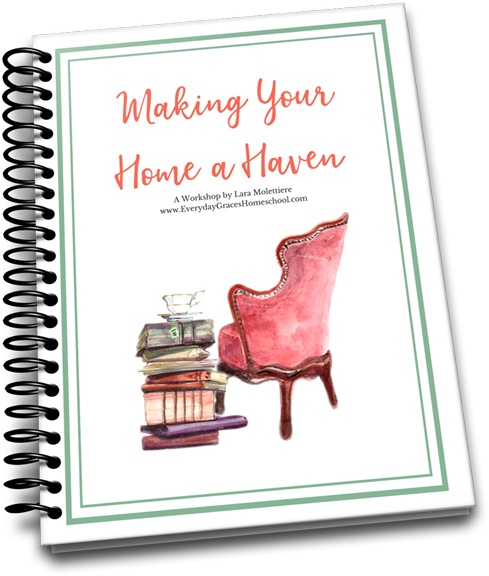 Making Your Home A Haven – A Motherhood Workshop
Making your home a sacred space to cultivate strong roots and flourishing relationships is a gift to those given into your care. This is a beautiful part of mother culture and the capacity we, as women, are blessed with to be grace-makers and gate-keepers in a world that puts too much too soon on our loved ones.
In our culture of busyness, making the choice to bravely go against the constant pull of the seemingly urgent things and choose instead the slower, intentional life that focuses only on the important is valiant. We are delighted to walk alongside you on this journey into the brave space of cultivated living.
This audio workshop and workbook will help you to:
Identify your goals for your home culture
Dig deep to get clarity on why it's important to you to make your home a haven
Make a Proverbs 31 life practical
Discover simple ways to practice the art of hospitality
Bring beauty into your home
Take your time going though the exercises – Rome wasn't built in a day! This workshop is meant to help you dig deep into your home, your reasons, and your goals.
If you need a boost of encouragement along the way, you can find us on Instagram, @LarasPlace, or by email, [email protected]. We are here for you!
There is a limit of 3 download attempts. If you have trouble downloading the PDF, please make sure you have Adobe Acrobat installed. If you have used all your attempts but have been unable to download the product, email me at [email protected] for assistance.
This is a printable PDF and MP3 audio, there is no physical product.
This is a digital product so we are unable to accommodate refund requests.