Description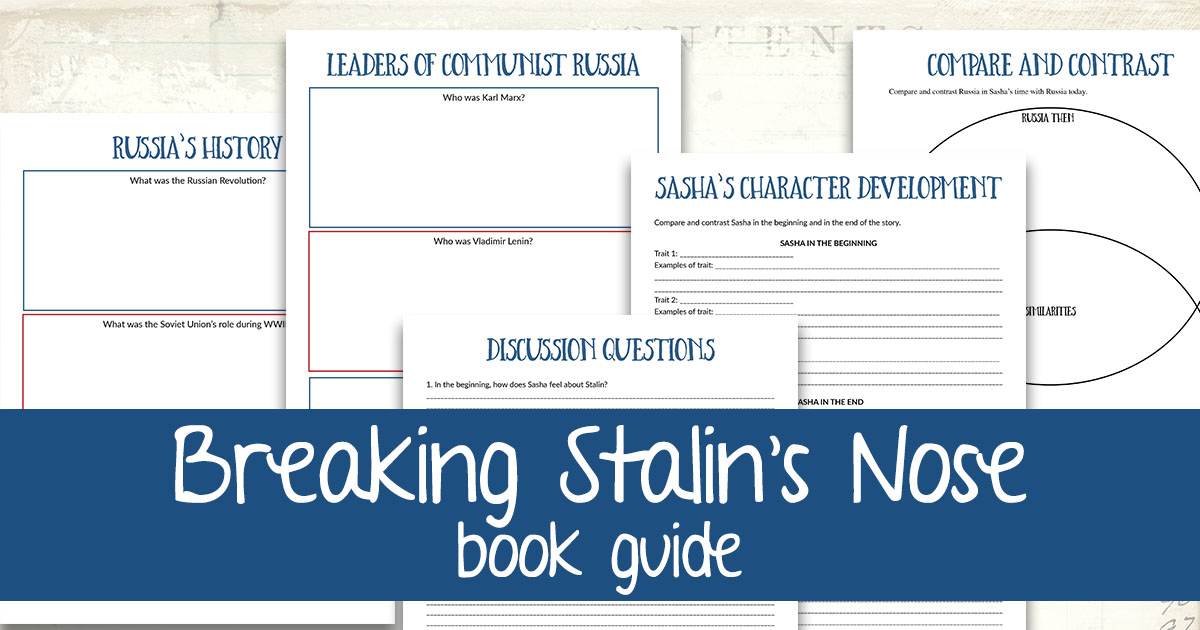 From the Amazon description:
Sasha Zaichik has known the laws of the Soviet Young Pioneers since the age of six:

The Young Pioneer is devoted to Comrade Stalin, the Communist Party, and Communism.
A Young Pioneer is a reliable comrade and always acts according to conscience.
A Young Pioneer has a right to criticize shortcomings.

But now that it is finally time to join the Young Pioneers, the day Sasha has awaited for so long, everything seems to go awry. He breaks a classmate's glasses with a snowball. He accidentally damages a bust of Stalin in the school hallway. And worst of all, his father, the best Communist he knows, was arrested just last night.

Eugene Yelchin's moving story of a ten-year-old boy's world shattering is masterful in its simplicity, powerful in its message, and heartbreaking in its plausibility.
 This literature study guide includes:
Discussion questions
Character development
Leaders of Communist Russia
Russia's history
Compare and contrast Russia then and now
Notes:
There is a limit of 3 download attempts. If for some reason you cannot get the download to work, please email [email protected] and we will get it sorted out as quickly as possible.
This is a digital product so we are unable to accommodate refund requests.