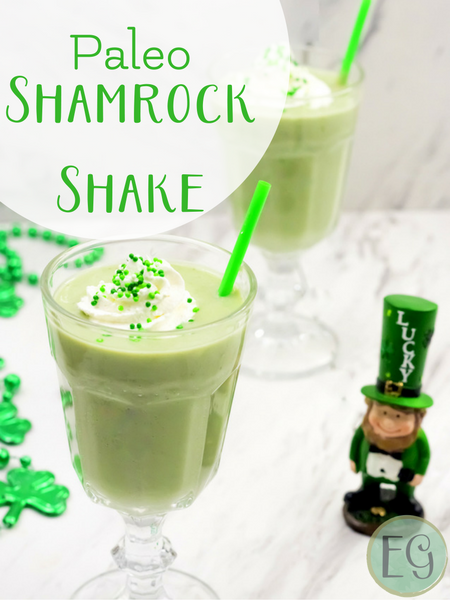 The Shamrock Shake
Is there anything more delightful than a peppermint shake? I imagine delightful sips of my favorite minty fresh shake all the time. And that's as far as it goes since I have a diary allergy now.
And this time of year we are inundated with reminders of all these glorious green shakes. It's enough to make one cross. The only plausible solution?
Make our own delightful Paleo Shamrock Shake.
This quick and simple recipe is sure to delight your tastebuds and your tummy! It's fun to share, too. With a good blender and a little supervision, your children can make this treat easy peasy.
To make your paleo Shamrock Shake you will need:
Instructions:
In a blender, combine the pitted avocado, frozen banana, almond milk, vanilla and peppermint extract.
Blend at high-speed until smooth.
Taste and add honey or maple syrup accordingly, and blend for few seconds
Pour the milkshake in two large glasses.
Top each glass with a couple of tablespoons of coconut whipped topping (optional)
Decorate with green and white sprinkles (optional).
Notes:
The amount of honey or maple syrup will depend on the sweetness of the frozen bananas. I used about one tablespoon of honey. You might have to add more or less, if your banana is super ripe and sweet.
Avocadoes tends to oxidize and turn brown. Hence it is best to consume the milkshake as soon as it is made.
And enjoy!  This is a perfect treat for a holiday tea and for allergy kids. For more recipes, see our Kids in the Kitchen series.