We pack a shoebox every year. Some years we pack two. My hope is to grow the number we pack as the boys get older and can contribute.
Cultivating a spirit of thoughtfulness, kindness, generosity, and mission-oriented hearts is something we are always working toward. Besides being the only gifts these children my ever get, the real beauty of the Operation Christmas Child boxes is that each box comes with a walk through the Gospel.
The Greatest Journey program Samaritan's Purse uses is such a wonderful way to reach young hearts for Jesus. The stories of previous box recipients are incredible. I met a young man at Teach Them Diligently a few years ago and his story really impacted how I view the entire Shoebox program.
Looking for Operation Christmas child ideas? Believe me, when I say, it's not about what you pack in the box, it's the fact that you are quite literally showing this child you will most likely never meet how beautiful, loved, and important they are to their Creator. You are being the hands and feet of Christ through this ministry. Wow.
Share that with your children as you pack your boxes this year. Help them understand that what they are doing could be the difference for eternity to the child who receives your box.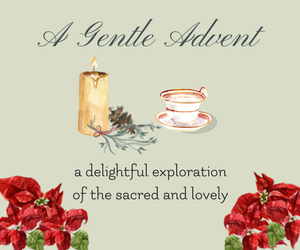 10 Tips for Packing an OCC Box
Creating an Operation Christmas Child's box is a very kind gesture to do during the holiday season. Giving back to the community in a creative way such as packing an Operation Christmas Child's box is a fun experience and will bring smiles to any child who receives this special gift.
There are some tips that you should know before packing an Operation Christmas Child's box.
Know the Child
Whether you are selecting the child yourself or the Operation Christmas Child is being assigned to you it's important that you know the gender and age. Knowing the child's age and gender as well as any likes they have will help inspire you to create a box that is appropriate
Pick the Box
Wondering where to get operation Christmas child boxes? No worries! You can use a shoebox or cardboard box and decorate it or pick up free shoe boxes for operation Christmas child at a local collection location. Using a shoebox or cardboard box makes great sense as the child could use this for other purposes after opening their gift.
Pick the Items
Since you already know the age range and gender of the child you will be purchasing items for, this part should be easy and fun. Items such as small stuffed animals, slinky type toys, a deflated bouncy ball with small hand pump, crayons, tiny coloring books, school supplies, and even socks. A mix of practical and playful is always a good idea.
Avoid Certain Items
You will want to avoid controversial items such as pretend guns or other war type toys. Items that have sharp points or are liable to get the child poked when opening the box are also things to avoid. You want this to be a totally safe and happy OCC box. Toothpaste and candy are no longer allowed due to certain custom regulations, so be aware.
What Not to Put in Operation Christmas Child Shoeboxes
Food – candy, chocolate, fruit rolls, dried fruit, nuts, or even drink mixes
anything breakable – glass bottles, mirrors, etc.
liquids, gels, and aerosols – no shampoo, toothpaste, liquid soap, mouth rinse, or spray cans
medication or vitamins
please do not include used items
no toys related to violence or war
Be Thrifty with Packing
Do your best to pack as many items as possible in this OCC box. While the box may appear to be small, you surely can find ways to sneak in extra items so that this one lucky child feels extra special when they see this small box has hidden items packed tightly throughout.
Remember that things like water bottles can be stuffed with fun toys like balloons, crayons, stickers, combs, harmonicas, etc. Shirts and socks can be packed around other items, and cutting off the tops of longer cardboard backing pieces (like the top inch of a toothbrush pack) can save a lot of room! Let's take a look at some of the items on the operation Christmas child packing list.
Start with a Cool Toy
The best item to start with is a toy that will simply make this child say, "wow", upon opening of the box. This is a great way to create a quick smile for this child who you are gifting an OCC box this year. A wow toy can be something that is rated as the best small toy of the year.
Consider Hygiene Items
These children are in need of fun toys to brighten their day but also everyday products that we have at our disposal. Consider putting in a toothbrush and other hygiene items to keep the OCC box a bit of fun and practical. We have included the expanding towels(you know, the ones you add water to that usually have a fun graphic on them), wash cloths, combs, and soap bars (packaged in plastic bags to keep from making the whole box smell like soap) in our boxes.
Consider Shipping
You can donate the cost of shipping online for this OCC box and actually track the shipping or place money inside of the box to cover the shipping costs. This added gesture goes a long way for the collection locations that offer to get these out to the children.
Get Your Family Involved
There is no reason this has to be a mom or dad's job; this is certainly a service project that the whole family can be involved in. Have your children involved in the process of decorating the OCC box as well as selecting favorite items to place inside.
As a family, pray over your box and consider including a family photo or card for your sponsored child.
Drop Off Your Shoebox
Take your completed OCC box and drop it off at a collection location in November. If you donated shipping costs online, enjoy watching as the OCC box is delivered and soon arrives to the child you are sponsoring this year.
There you have it, 10 top tips for packing an Operation Christmas Child's box this holiday season. Drop off is usually the third week in November, please check dates to make sure you are able to pack up your OCC box in time and get it to a collection location.
*I am not an employee or blogger for Operation Christmas Child. I am sharing our families tips for packing a wonderful Shoebox. Please always check the Operation Christmas Child site for current lists of items that cannot be included and collection dates.*
Find our other Christmas posts here.