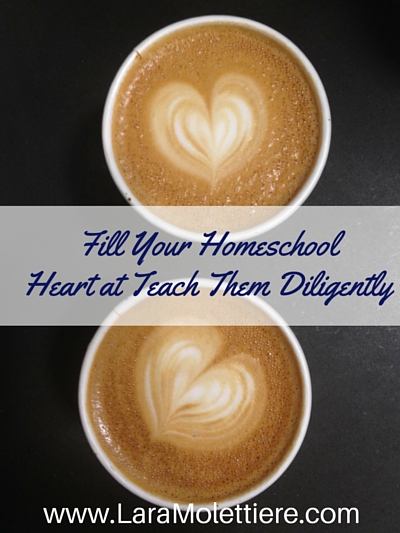 Teach Them Diligently Homeschool Convention
A convention to refuel you? To refresh your tired and anxious mama heart? Aren't conventions just busy gatherings of too many people telling you how to homeschool and trying to peddle their wares?  These were my first thoughts when I heard about homeschool conventions. 
As a mother who swore she'd never homeschool because those children were just too sheltered (never say never, friends), I found my recently called-to-homeschooling self boggled by the crazy selection of curricula, the endless blogs, the many methods, and the sheer terror of being called to be responsible for the education of my children. So I registered and attended Teach Them Diligently Nashville.
Mr. T was not even two years old. But I had already found that being a stay at home mom with a husband who worked long hours was lonely. When we began discussing homeschool, I was completely overwhelmed. I knew we didn't need curriculum at that point, but something about the way David and Leslie spoke and wrote, and the list of speakers just seemed like a wonderful place to get some much needed encouragement, and maybe even meet a kindred soul or two.
What happens at Teach Them Diligently?
How did it go? Well, I've been back every year since. This year will be my 4th year to attend Teach Them Diligently. It will also be the first time I've only attended the Atlanta event and not both the Atlanta and Nashville events due to a scheduling conflict. And I'm a little sad. You see, Teach Them Diligently is like family to me. To keep from rambling too much, I'll keep it short by making a list as to why.
I met real moms. Moms with lots of experience, and moms who were still getting the first child's spit up off their shirts just like I was. I have a whole group of women who are full of wisdom and support I never would have known without the camaraderie that has blossomed at Teach Them Diligently conventions.
I was encouraged by authors and speakers who, above all else, strive to follow God's commands and to teach those commands in love and grace. I was challenged. I was convicted. And every year, I've come away a little better than before.
I learned that limits are good, recognizing them is awesome, and holding to them is imperative to having a healthy and joyful homeschool and family life. Super moms don't wear capes, they just no when to say "no".
I found curricula I would not have seen any other way. New (to me) concepts and methods of teaching that I've been able to implement, and others that didn't work. Because I had already spent time learning different ways to teach the same subject matter, I had a small arsenal to work from so when we hit a bump, I didn't feel the need to throw in the towel and quit.
I found that my online mom friends are even more amazing "in real life". While our wired world is great for helping to alleviate some of the loneliness and stress of our too-busy lives, there is nothing that replaces meeting and connecting face to face with other homeschool moms.
I experienced first hand the awesomeness of thousands of God-loving homeschoolers crowded together with the goal of teaching their children diligently to walk in the ways of God. If you need some gas in your homeschool tank, this is it!
Those are just a few reasons. The mission minded family that is behind Teach Them Diligently has pulled together an amazing family within Teach Them Diligently. I hope you'll join us this year!