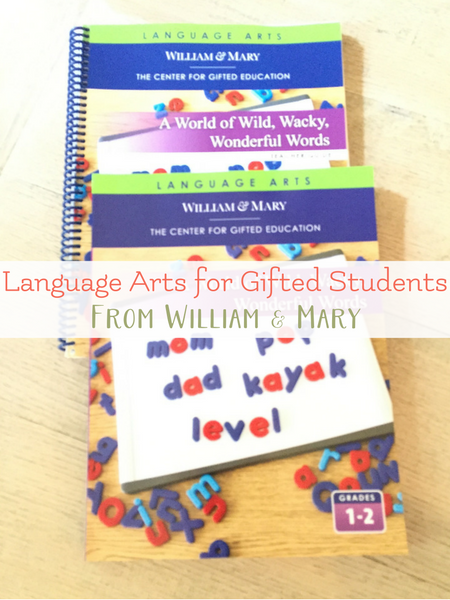 As a writer, I obviously love words. Big words, small words, words people forgot, plays on words, homonyms, homophones, and even cuneiform. I am passionate about passing that love of language on to my children.
Mr. T has recently become enamored with jokes. He is developing his own love of words in spite of his reading (dyslexia) and writing (dysgraphia) challenges. He keeps track of new vocabulary learned through read aloud selections and audio books and then creates situations and conversations where he can use words like plausibility, just because he knows it. There is no denying that he is my child.
Language arts is a tough subject when you are dealing with a twice exceptional learner who's difficulties include reading and writing but who excels at comprehension and retention. We have found a jewel of a program in Kendall Hunt's William & Mary The Center for Gifted Education Language Arts program.
*Disclosure – We received this product for review and were compensated for time. All opinions are my own and I was not required to post a positive review.*

Rigorous Language Arts Curriculum for Gifted Students
William & Mary Center for Gifted Education Langauge Arts programs are set to coordinate with national standards for the recommended grade levels but also for 2-3 grade levels above that. Your students are given challenging tasks such as analyzing literature, persuasive writing, and vocabulary analysis. Even as young as first grade age, which just happens to be Mr. T.
A World of Wild, Wacky, Wonderful Words covers language history, writing history, different time periods, diagramming, and more. We are particularly fond of all the puns and jokes. Mr. T's favorite is "What do you call an alligator in a vest? An investigator!".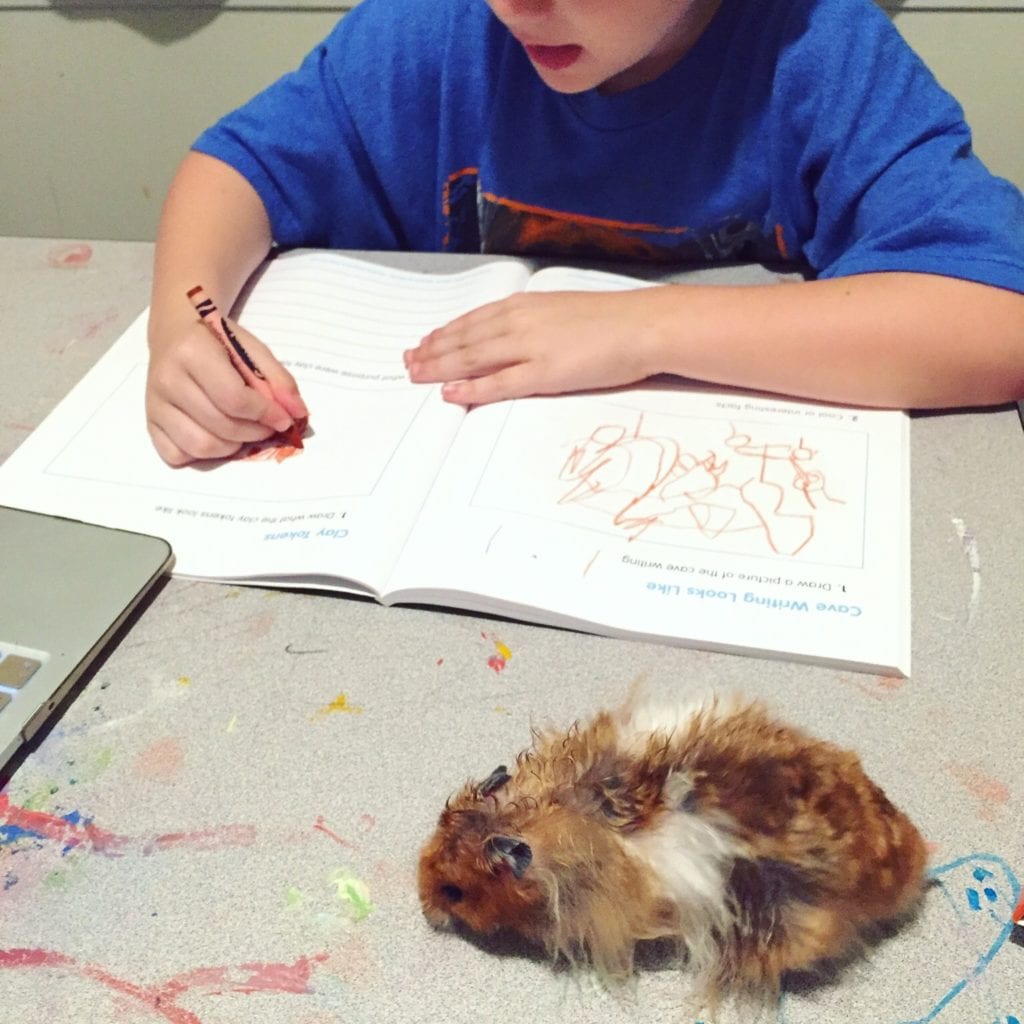 Critical Thinking through Language Arts
I can't explain any better than the information on the Kendal Hunt site:
The language arts units incorporate advanced content-based thinking models such as a literature web and a vocabulary web to help students understand and analyze text and words. Students are introduced to the literature web early in each unit. For example, after reading a short story or poem, students analyze and justify key words and feelings. They are asked to describe images and symbols, identify structural elements within the story and how they contribute to the meaning, and elaborate on main ideas of the selected piece. Discussion and reflection are critical components of this advanced content organizer. Students are asked to reflect individually about a passage, share ideas with a partner, and then discuss findings in a small or whole group setting with teacher guidance and feedback.
The way these units are built really challenges the children to think. Concrete and abstract questions make them ponder. I love the KWL chart: Know, Wonder, Learn.  The student book is filled with diagrams, maps, charts, activities, and loads of questions that are open ended and allow for wonderful discussions.
The teacher guide has instructions, questions, scoring rubrics, and lesson guides. There are assessments included as well. It's a very easy to follow setup and the activities are fun and simple. Many of the activity items are already in most homes. We love our magnetic letters and they have been used for quite a lot of word play during this unit.
Overall, this is an excellent program. The only issues we have experienced:
This is not a unit I can really do with both boys at once aside from the reading aloud of the books.
This does have a good amount of writing which tires Mr. T out due to dysgraphia.
The books are really fun and just borrowing library copies didn't suffice for several so we had to purchase them.
Our favorite parts:
The books.
Mr. T enjoys his Linguist Field Journal.
The different languages discussed in the unit inspire the study of additional languages.
This is a challenging study, while it is geared for 1st-2nd grades, it definitely has higher grade level components and would be an excellent study for any bright and studious child of that age range.
Find Kendal Hunt Publishing on Facebook and Twitter.