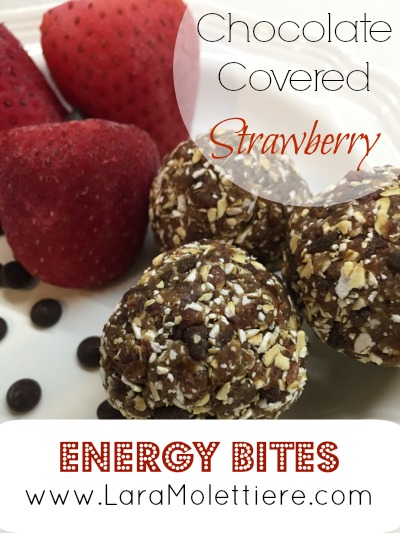 Yes. I know. I'm on a lifestyle change, not a diet, but for real. Sometimes you just need chocolate. Can I get an "Amen" from all the tired moms of children out there? So what's a girl to do but get in the kitchen and create! These Chocolate Covered Strawberry Energy Bites are Mr. T and Mr. F approved. They are also super easy and quick to make, dairy, nut, soy, gluten, and dye free. Perfect for our allergy kid.
Dates are Nature's Glue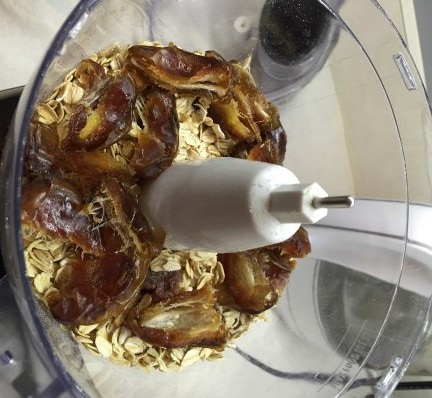 Dates are amazing, and you are going to want fresh dates for this recipe. For us, they are in the refrigerated produce section of our local Kroger. You are going to need 10-12 fresh  dates. They are so easy to just separate with your fingers and pull out the pit. No fuss, just a little sticky. Dates are the glue for your energy bites. They are becoming a staple for us here for several different energy bite recipes, but I need to make some new things, so please, if you love dates, leave me some recipe suggestions at the bottom! Thanks 😉
And now . . .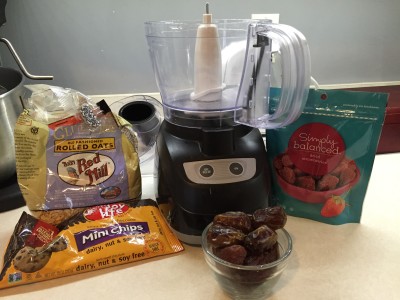 Chocolate Covered Strawberry Raw Energy Bites
Ingredients:
1/2 cup of dried whole strawberries (Not freeze dried and make sure it's not the kind with red food dye added!)
10-12 fresh pitted dates
1 cup of certified gluten free rolled oats
2-3 TBS Enjoy Life Mini Chips
How to:
You need your food processor or a good blender for this. Dump in the first 3 ingredients and let it process for about 2 minutes. Add your mini chips and let it process again until it starts looking dough-ish/sticky. Scoop it out in tablespoons, squish it in your palms to get it all stuck together well, and roll it into balls from there. We got about 20 balls (I'm not exactly sure since the boys were eating as we rolled.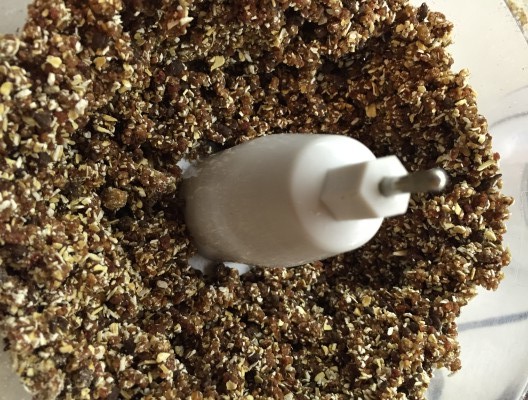 Store in an airtight bag and enjoy! Ours lasted for about 2 days, which is the normal shelf life for anything sweet that is within reach (he climbs) of Mr. F. If you think yours will last a bit longer, then refrigeration is a good idea to keep the dates fresh.