Listen to What is Charlotte Mason Motherhood? here:

Motherhood and Charlotte Mason
Have you heard of the term 'mother culture' while perusing your favorite Facebook group? If you're wondering what the mother culture definition is  and where it came from and you are teaching your children at home, STOP what you are doing right now and continue reading. It's critical to your well-being and future! It may even prevent homeschool burnout and depression!
Now that I have your attention, let's get to its definition.
What makes Charlotte Mason Motherhood unique?
'Mother culture' is a term coined by an author simply known as A. in an article edited by Charlotte Mason in a parent's magazine Parent's Review (Volume 3) during the early 1890's.  The word 'culture' is defined as 'manifestations of human intellectual achievement'.
This may cause you to pause, but bear with me for a moment.
We obviously know what 'mother' means, so let's combine both words together and put it simply, it means a mother who grows her mind through education.  
Are you, my fellow homeschool mom, expanding your mind? If not, you are missing out — yet, it's never too late! There are so many possible areas of discovery!
For example, did you have any hobbies that you haven't explored since becoming a mother? Maybe you tended a garden every year before the kids were born but now the weeds have overtaken the soil? Or, maybe you loved reading a certain book genre and now find yourself only reading children's books like Goodnight Moon?
Your children are learning and growing in leaps and bounds. Your husband skill sets in his profession and personal life are soaring. Yet, you are SO focused on raising the kids that you forgot about someone. Yourself.
If you must know, I was guilty of this very thing. When the children were younger, I put all my efforts and time into them. I lived vicariously through their activities, strengths, and abilities. Yet, I was not cultivating my own interests and talents.
My Charlotte Mason Motherhood Story
Here's my story. Before earning the title 'mom' over a decade ago, I absolutely loved anything technology-based. I spent hours at night on the computer after my full-time project management job building a website from scratch. Yet, now that I was a stay at home mom, I had left behind most of my technical achievements.
Then, about three years ago, something profound happened.  I noticed the kids were getting more independent with school work and piano. When I would try to show my daughter how to play a chord or finish a math equation, she repeatedly answered, "Mom, I can do it myself!".
This was my light bulb moment! My children were building their own skill sets with confidence and poise — but I wasn't! I had invested all of my time into their lives, but not my own.
Charlotte was right — Education is an atmosphere, a discipline, a life. It was time to start picking up my passions again and educating myself. So, I ordered business and goal-oriented books from the library online. I perused the best videos online to learn how to create websites using new tools. It was time to dust off my storybook and begin a new chapter!

How to Cultivate Motherhood in Your Home
This is exactly what Charlotte Mason's directives for mothers is referring to — fostering our own desires and passions, for a little time each day. Even if it's just for a half hour!
Charlotte gave us a great example to follow with her own habits of reading and study.
A., who I think we'd all love to know a bit better, asked the wisest woman and best role model she knew her secret to private time even with bad health and busy schedule. This lady's saving grace was reading books. She would always keep 3 titles available: a stiff book, an easy book, and a novel. When she was free for a few minutes, this intellectual woman took time to refresh herself.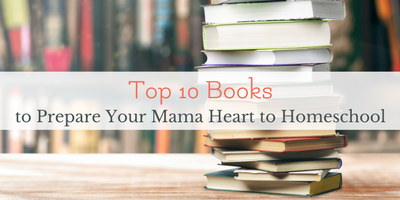 Your Charlotte Mason Motherhood Story
Are you taking time for yourself? What new habit can you form today? What skill sets would you like to acquire? Get online now and order a fascinating biography, a fun read, and a factual book either at the library or at your favorite virtual bookstore.
But, if your answer is 'there's no time', I believe Charlotte would certainly respond to you with a polite rebut something like — You can. You ought. You will.
In this electronic era, there's no reason why we can't flourish in our own tutelage. Remember, your family can glean ideas from your continuing education as well. They want to hear your passions and —  it just might cultivate a seed or two in your children.
So, today is a new day, my friend. If you're not sure where to start, begin your new journey with finding three new best friends — books. Look for an easy read, a bit harder read, and a more intentional book. You'll be inspired, encouraged, and motivated to keep moving forward and develop your own motherhood story.