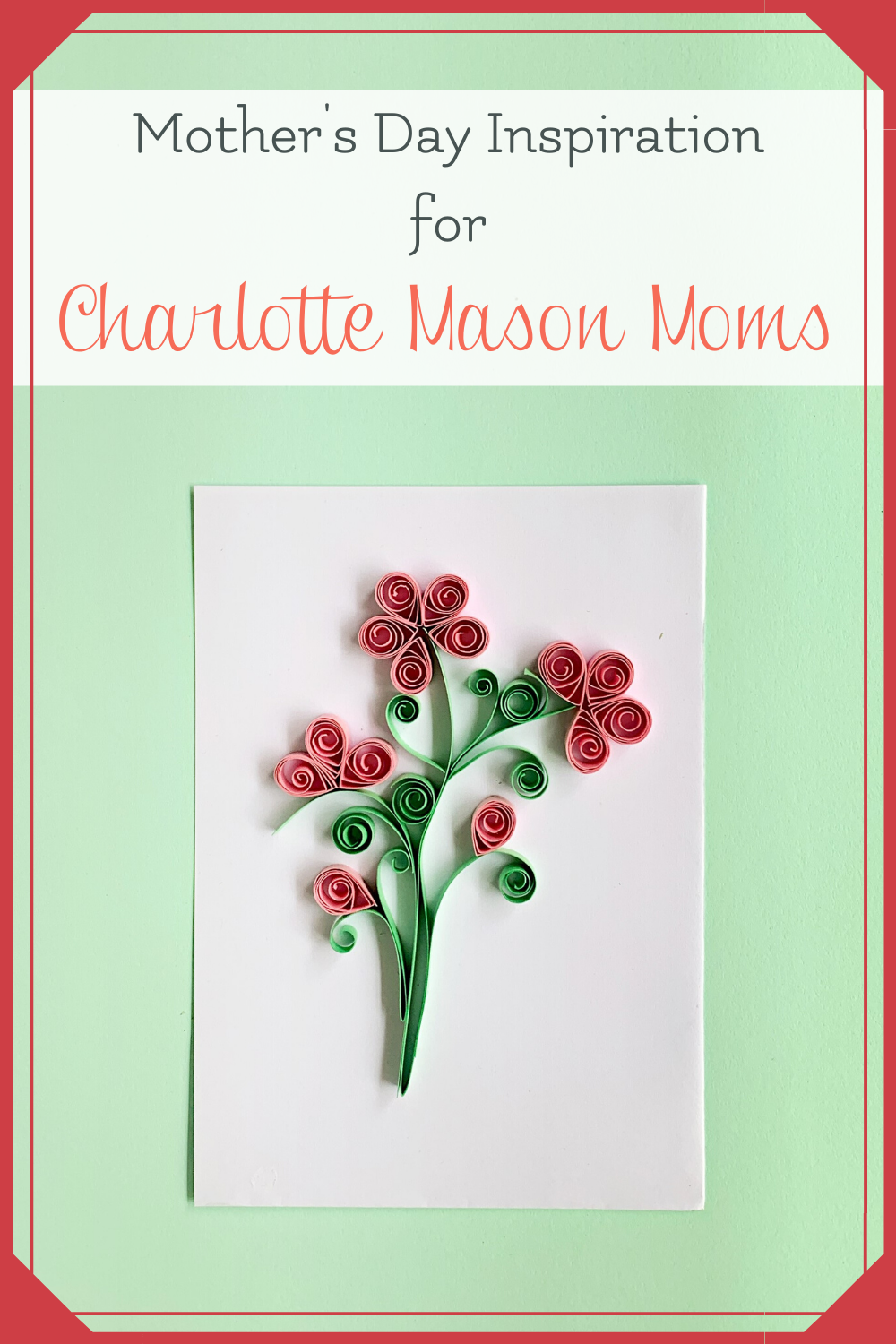 Creativity is a delight. It helps us to quiet our minds. It reduces stress. There is something very soul nourishing about doing things that stretch our minds. Reading, thinking, taking time to play with art or baking or just learning a new handicraft. All these things are good.
Charlotte Mason had many thoughts on mothers and the care they give to their children and mother culture. She also had many wise and wonderful comrades in education that contributed to the PNEU programs. We even have a bit of permission to take time to refuel ourselves that can be found in The Parents' Review!
Charlotte Mason Mother Culture Quote from The Parents Review, Volume III No. 2
'Mother must have time to herself. And we must not say 'I cannot.' Can any of us say till we have tried, not for one week, but for one whole year, day after day, that we 'cannot' get one half-hour out of the twenty-four for 'Mother Culture?'–one half-hour in which we can read, think, or 'remember.'
For this Mother's Day, we'd like to invite you to invest some time in creating and we have just the handicraft for it!
Quilled Flower Posey Card Instructions
Supplies:
Colorful Quilling Paper.

 

Card stock.
Quilling tool.

 

Scissors.
Glue.
Tweezers.

 
If you don't have a paper quilling set, we love this one!
Step 1:
Choose a color for your flower, and then take a 6 inches long quilling strip.
Step 2:
Roll the quilling strip into a slightly loose coil.
The diameter of the coil can be 13-16 millimeter, depending on how large you want your flowers petal to be.
Step 3:
Press on side of the quilled coil to make a teardrop shape.

Step 4:
Similarly, make 4 more petals.
Step 5:
Glue the petal on the card by creating almost a circular shape.
Step 6:
Now, take a 5 inches long green quilling strip and glue it on the bottom of the flower and bring downwards by slightly curving it. 
Step 7:
Similarly, make a few more flowers and use green quilling strips to add the flowers stems.

Step 8:
Take 2 tiny green quilling strips (2 or 3 inches), use the quilling tool to make small swirls on one end of the strips.

Step 9:
Glue the swirly green quilling strips on the flowers stems to finish off making the quilled flower card.
And that's it! Now you have a lovely card or quilled art piece to hang in your home. Be sure to share your finished product with us on social media using the hashtag #THGMorningTime.