I can hardly believe that we're entering another school year! I now have an official "middle grades" student. Yikes! They really are serious when they say that the days are long but the years are short.
Our curriculum posts are always among your favorite posts yearly so we are sharing again the things we will be utilizing, with the caveat that we always give ourselves grace to change something, to leave something behind, or to take little rabbit trails and dig deeper into subjects that pique the boys' interest. I hope that you do that, too, friend!
Previous Homeschool Curriculum Posts:
Charlotte Mason High School Simplified
Charlotte Mason 5th and 3rd Grade Curriculum Picks
Charlotte Mason Curriculum for Gifted/2E Early Years
1st and 3rd Grade Curriculum Picks
Classical/Charlotte Mason Kindergarten and 2nd grade
Planning a Charlotte Mason Kindergarten
Classical Kindergarten and Tot School
First things first – if you're not familiar with Charlotte Mason educational methods-
Charlotte Mason Education – Books for Mom
We always recommend reading Charlotte's volumes for yourself. There's no better way to understand how to implement her methods for your family from toddlers through cap and gown!
 Home Education

 Parents and Children

 School Education

 Ourselves

 Formation of Character

 A Philosophy of Education

For a brief overview of Charlotte Mason's 20 principles, you can visit our post here.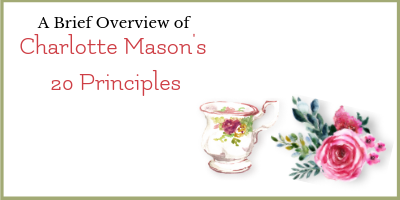 Charlotte Mason 4th and 6th Grade Curriculum
First off, let me preface this with the fact that no one has to have a dedicated school space. We just find it easier that way. If you love your dining room table – we've done that for years, too!- then please don't feel like you need to make a space to "do homeschool right".
We have moved our school area from the dining room table upstairs to a table downstairs. We have a nice view of our backyard gardens and lots of natural light, plus we can leave things out on the table when they aren't quite finished and still sit down together for meals. If you know what I mean 😉 Our downstairs room is still very much a work in progress. If we ever get it finished, I promise I'll share pictures.
The other benefit to having our space downstairs is that I no longer need to worry about the boys having their computers in their room. One child in particular was notorious for sneaking his computer to his room – to do math. Which seems like a silly thing to regulate BUT 4 hours a day on the computer doing math is not healthy for a growing boy in my opinion. So this allowed us an easy fix and he gets to use the big screen computer now.
My sensory seeking boy has found that he can focus better when he's sitting in the rocking chair. Those tween hormones are beginning to make some of his challenges rear up again and I am super thankful for all the work we've done to help him learn to self regulate and self advocate over the years.
The atmosphere of our homes is a valuable part of the education we are providing to our children and it absolutely is part of the curriculum. Remember that these small souls are hungry for Truth, goodness, and beauty just as we big folk are.
Now for the curriculum we have decided to use for our gifted and twice exceptional learners this year –
Morning Time for Charlotte Mason Living and Learning
This year (we're already back in session) we are doing American History and Ancient History. The Homeschool Garden sessions we are using include American Revolution (our current study), we are going to revisit A Gentle Thanksgiving (which is getting updated as we speak!), and for Advent we will be using Further Up, Further In! 
We will use Ancient History I (Creation, Egypt, and Mesopotamia), Ancient History II (Ancient Greece and Rome), and Pilgrim's Progress in the second half of the year.
We love having all the beauty loop pieces and parts scheduled and ready to go. It helps me to be consistent and that is very important because left to my own devices, life always got in the way and we never got much of the True, good and beautiful before we started utilizing these plans. 
Penmanship, basic grammar, and narration are covered with our copywork from Awaken to Delight, but we have also added in IEW Structure and Style for Students for my child with dyslexia. He does very well with the "telling" part of narration but writing out narrations is still difficult for him so we decided to add in some tools to help.
And, of course, we have lots of living books for both boys. This isn't a complete list, but it highlights many that I think will become favorites.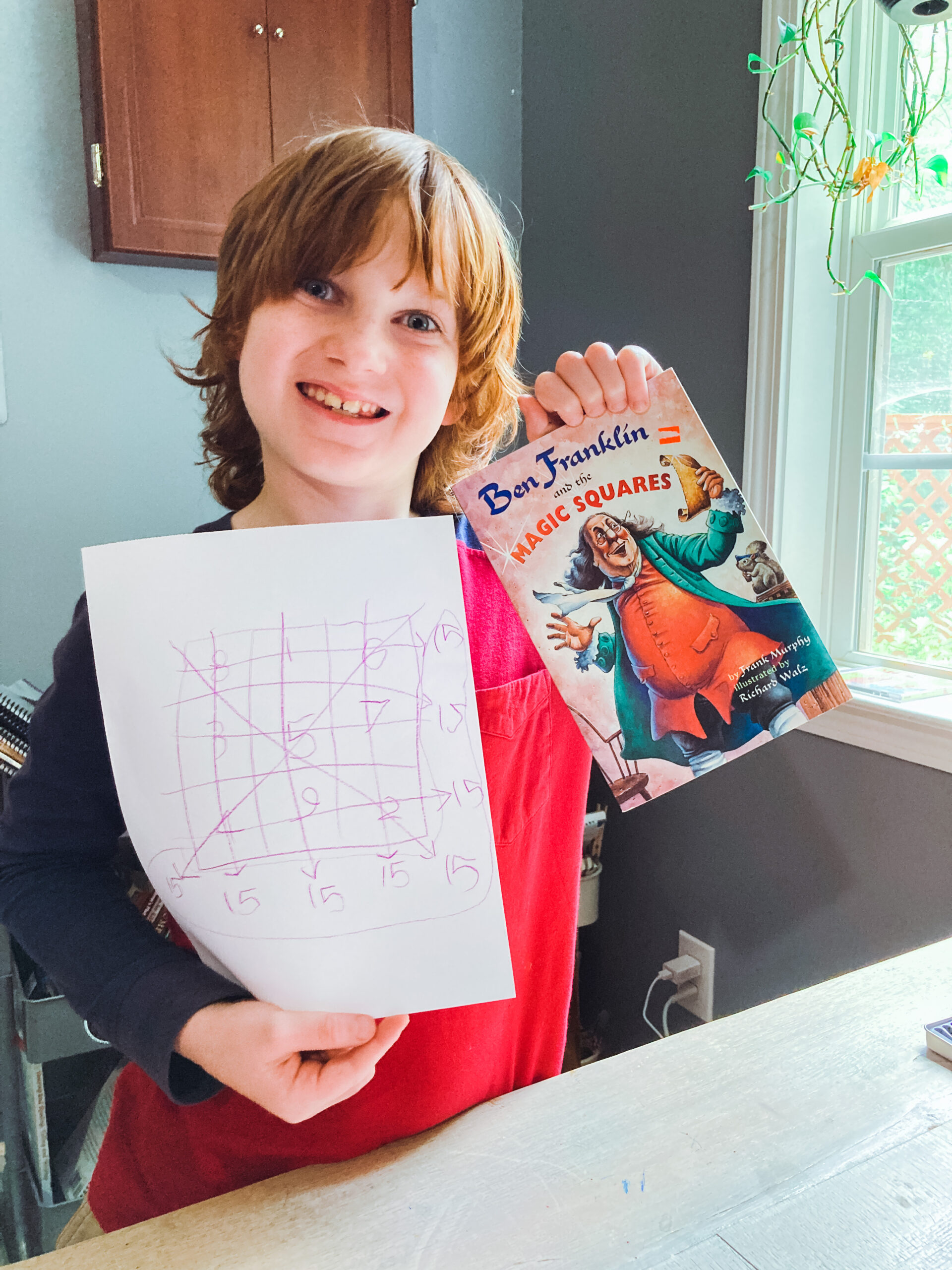 Living Books for 4th Grade
 The Evergreen Wood

 Along Came Galileo

 Tales from Shakespeare

 Ben Franklin and the Magic Squares

 The Children's Plutarch: Tales of the Greeks

 The Life and Adventures of Robinson Crusoe

 The Passionate Observer

 Black Beauty

 The Courage of Sarah Noble

 The Complete Chronicles of Narnia

 Never Give In: The Extraordinary Character of Winston Churchill

 Trial and Triumph

Living Books for 6th Grade
 Augustus Caesar's World

 George Washington's World

 The Story of the Greeks

 Founding Fathers The Shaping of America

 Archimedes and the Door of Science

 Along Came Galileo

 The Fallacy Detective: Thirty-Eight Lessons on How to Recognize Bad Reasoning

 It Couldn't Just Happen

 The Plutarch Primer: Publicola

 Julius Caesar

 Little Women

 The Lord of the Rings trilogy

 Pilgrim's Progress

 Around the World in 80 Days

 The Chestry Oak

Science and Nature Study – a Charlotte Mason Homestead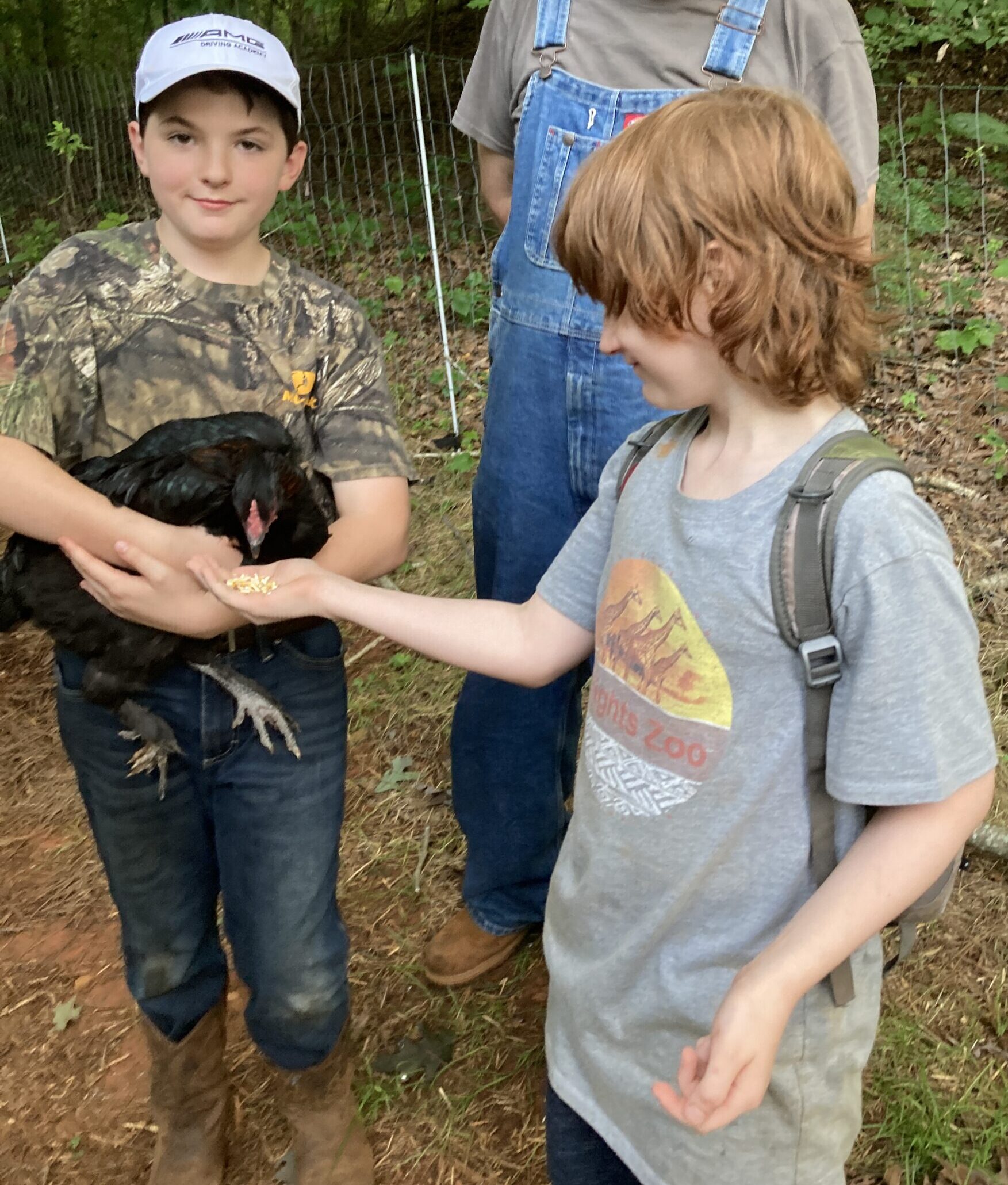 As we have embarked on a little micro-homestead adventure, the boys are learning heaps and bounds about animal care, husbandry, gardening, and more recently permaculture. These lessons absolutely count as science and nature study and I am thankful for an active 4-H and farming community locally that are also very glad to help educate and trouble shoot.
The boys are learning the value of community and it constantly reminds me of "The Membership" of Port William that is so beautifully presented in the books by Wendell Berry. If you haven't read them, I always recommend beginning with Hannah Coulter and the moving to Jayber Crow. And if you're looking for some motivation to get your family gardening, the essays in Berry's Bringing It To The Table are superb.
There is something truly grounding about gardening – it settles your spirit and reminds you how we are commanded to subdue the earth but also to steward it. These are lessons that, as much as I love living books, cannot come from anything but experience. A reminder we all need every now and again 🙂
Gardening and Homesteading Resources for Kids
 Storey's Guide to Raising Chickens

 Storey's Guide to Raising Rabbits

 Rabbit Housing

 The Mary Frances Garden Book

 Carrots Love Tomatoes

 My Garden Journal

Chemistry and Physics for Middle Grades
For our hard sciences this year, we are utilizing Apologia's Chemistry and Physics as well as The Complete Chemistry Kit from Home Science Tools. Together, they are shaping up to be a stellar year of experiments and studies.We always utilize the audio book MP3s for the Apologia texts so that my dyslexic can listen multiple times if he needs to. As an aside, the dress I'm wearing in the unboxing photo below is my favorite! It has pockets, is super comfortable, and I literally own it in three colors (navy, pink, and gray), lol. It's the perfect homeschool mom uniform.
Math Choices for our Charlotte Mason inspired homeschool
Math is one area where we don't use traditionally "CM" curricula. There are a few reasons for this. My son with dyslexia, dyscalculia, and dysgraphia does better with a spiral program that moves a little slower. And my younger son eats math and logic books and puzzles for breakfast, lunch and dinner. I couldn't keep up between them so I "hired out" math.
We still read fun books like Number Stories of Long Ago and have lots of games and puzzles that we enjoy together, but our overall math plan is not one for CM purists.
For our 4th grader who is very gifted in math we are using Beast Academy from the Art of Problem Solving this year. If he stays on his current track at his current rate he will be starting pre-algebra in late 5th/early 6th grade, His mathematical abilities are also a reason that we decided to move him to a different program than his older brother.
He finished up Teaching Textbooks 4 in the middle of last year and then completed the Pet Shop Business Math program from Simply Charlotte Mason. Both boys have now done this program and I cannot recommend it highly enough. We are planning on using Dave Ramsey's middle school level financial curriculum next year because we believe that real life math and economic awareness and responsibility cannot be taught too early.
Our 6th grader is still using Teaching Textbooks and it is a great program for him. He's currently in TT5 because he took a full year to work through Pet Shop Math. And isn't it just awesome that home education allows us to help our children where they struggle but to let them thrive where they shine?
Which brings me to our extra studies.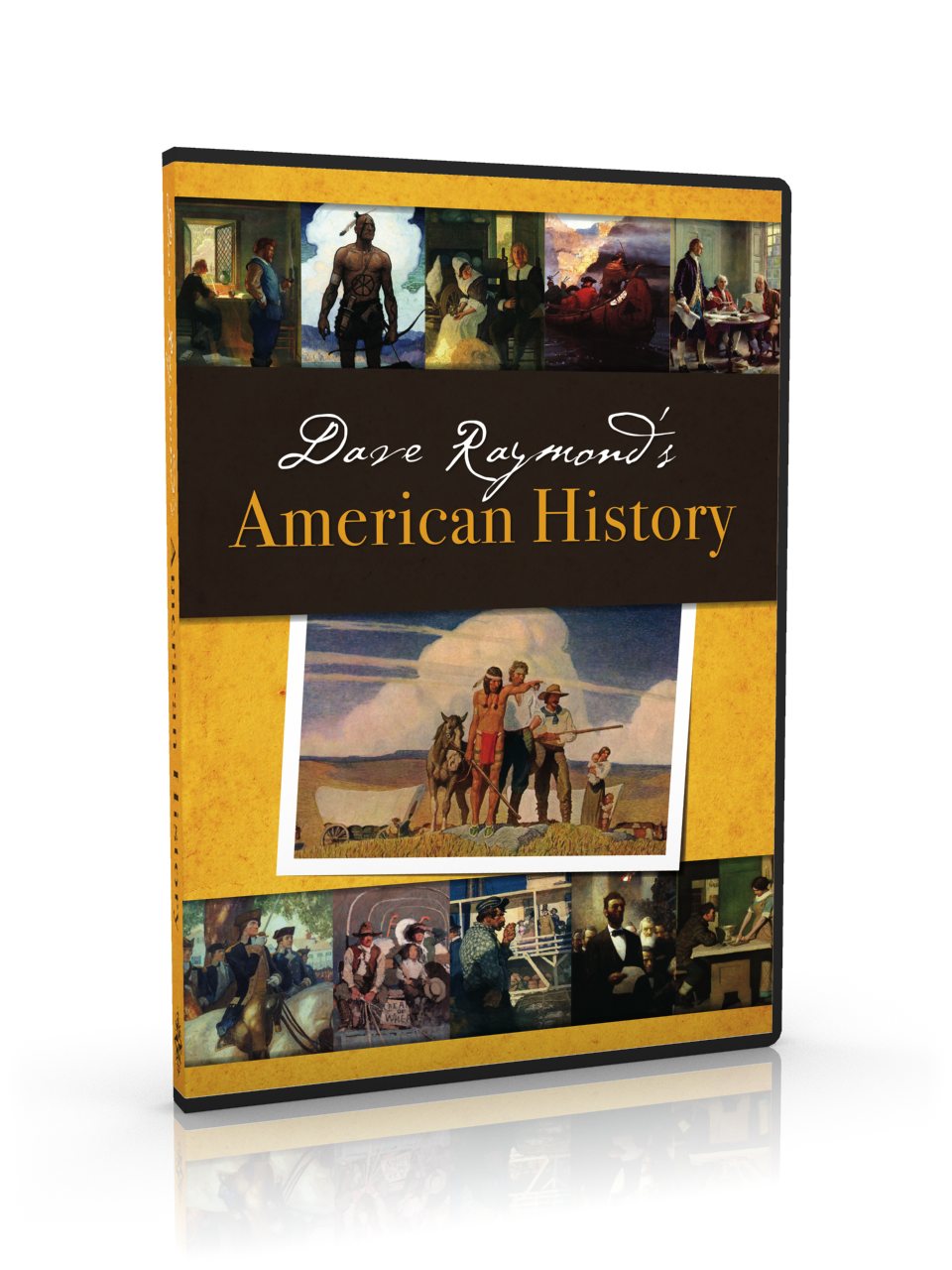 Mr. T is a history lover. He devours history books, podcasts, documentaries, and enjoys learning about military strategies. So this year he is using
Dave Raymond's American History from Compass Classroom
. We also use Word Up! for vocabulary and roots, Visual Latin, and are using the Parables series for family Bible study this year. We love the resources from Compass Classroom!
Art, Music, and Life
For our art lessons outside of The Homeschool Garden we are continuing with Art School from Masterpiece Society Studio. We do have the membership and so enjoy all the lessons and opportunities for fun projects, but the Art School Classes are truly in a class by themselves. These can absolutely be used for Fine Arts credits for your high school level students as well.
The boys are still taking piano and doing very well. We don't take the summer off because, like "school" subjects, there tends to be a summer slide with piano. So we just keep plugging along.
And our life learning includes lots of cooking, board games, building, carving, LEGO, and there are a few welding projects coming up that Mr. T will be assisting his daddy with. Pretty awesome! The boys have also been helping me with preserving some of our garden harvest this year. If you're looking for a good book on food preservation with lots of yummy recipes (that really are serious when they tell you "do not double the recipe" #oops), I highly recommend the Ball Complete Book of Home Preserving. It's worth every penny!
And that's it for now! Be sure to share your curriculum picks in the comments below. We like to peep at what others are using, too!