The Best Black Friday Homeschool Deals – 2018
Friends, I almost didn't post this. There is so much noise around the sales this time of year that it nearly drowns out the holidays. But I also find some of our favorite deals on our most loved curriculum during this weekend. So I am sharing our favorites in hopes that it helps you decide what to purchase now and what to put on your list for Christmas.
Don't forget our Amazon Shop! With all the Charlotte Mason goodies there, many of the items are on sale this weekend and saving money on books and handicrafts is always a good thing. Use promo code NOVBOOK18 to save $5.00 when you spend $20.00 or more on Books offered by Amazon.com
I hope you have had a wonderful Thanksgiving!
If you're looking to start a blog to record your homeschool journey, we have put together our favorite blogging resources in one place!
Advent Resources for Your Whole Family
A Gentle Advent resources has a special coupon code for this weekend only! Purchase either A Gentle Advent or A Gentle Advent – Jesse Tree AND A Homespun Hallelujah (an Advent study just for moms!) and save $5 with the code CALMANDBRIGHT.
Masterpiece Society Art Courses
We adore Alisha's art courses. The boys learn so much about the artists and art methods. This is her biggest sale every year so don't miss out on wonderful art enrichment!
Take 30% off ALL art courses and art appreciation with discount code: MASTERPIECE30
Look at the NEW courses!
For Middle and High School students who want to learn the classical art techniques, connect with the great master artists, and receive a firm foundation in the Fine Arts:
Art School: Drawing 101
Art School: Watercolors 101
Art School: Acrylics (& Oils) 101
Art School: Pastels 101
For Kindergarteners through 2nd Grade who need super-short, easy-peasy art lessons in various mediums:
Under the Sea
Space Explorers
Dinosaurs
Backyard Nature
Bright Ideas Press – 20% Off Black Friday Sale
This is our favorite time of year to stock up on the next level of The Mystery of History and other great resources from Bright Ideas Press! If you've been wondering what All American History is all about, we reviewed it here and (spoiler alert) it is awesome.
Teach Them Diligently
Save on your Family registration to Teach Them Diligently! Save $15 off of a Family Registration for Teach Them Diligently Conventionwith promo code "BLACKFRIDAY15". The code will be active from Wednesday 11/21 through Tuesday 11/26.
If a TTD isn't close for you, we also love attending the Great Homeschool Conventions! They have lots of convenient locations and spectacular speakers.
Hebrew for Homeschoolers
Save 40% on this wonderful Hebrew course with the code THANKYOU
Join Curiosity Stream
This is the perfect time of year to join our favorite documentary streaming service, Curiosity Stream. We love using their documentaries to reinforce current studies and to inspire new ones!
The best part? It's only $2.99 a month!
Cultivate What Matters Holiday Sale
My favorite way to get into the Word is the Write the Word journals. Now through Monday, everything in the Cultivate Shop is up to 50% off—even 2019 PowerSheets are discounted when you purchase them in a bundle!
IEW Winter Retreat
This isn't actually a Black Friday special, but I am so excited about attending I thought you might want to go, too. And it's free! You can register here.
Plant Therapy Essential Oils
We love using Plant Therapy Essential Oils in our homeschool. You can
read more about the ones we love in this post
.
Get 10% Off SITEWIDE at Plant Therapy, for a Limited Time Only! Use Code "BLACK10" Now and SAVE – Only Valid Through This Weekend!
The Bouqs
Whether you need a holiday helper to decorate or want a hostess gift that will be the talk of the season, The Bouqs has you covered for exquisite floral arrangements to make your holiday season brighter.
Get 20% off your Bouqs order with code Cheers20
Stitch Fix for Mom
I don't know about you, friend, but this time of year is usually when I realize I need a few pieces of clothing to get through the colder months. Because taking the boys shopping is akin to to tackling a 5K obstacle course race without training, I opt to get a Stitch Fix. Try Stitch Fix out by signing up here.
There are also gift cards available if you know a friend who could love a wardrobe update!
Chalk Pastel Art – You Are an Artist!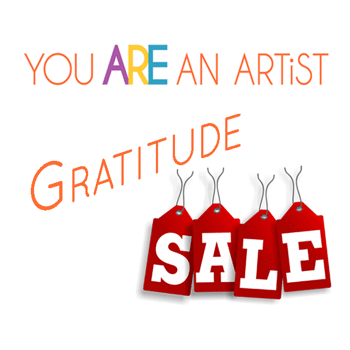 We love using Chalk Pastel Art lessons during morning time. They are fast, simple, and clean up easily. You can grab your favorites at 25% off and get the Get Started in Chalk Art mini-course FREE!
Save time with SunBasket
Save $80 – $20 off your first 4 orders with SunBasket!
DaySpring Black Friday Deals
DaySpring is wonderful for encouraging gifts, uplifting decor, and beautiful things to make your home and homeschool more focused on Christ. Their Black Friday sale is one of my favorite times to do gift closet shopping for co-op friends, mom friends, and stocking stuffers! Use the code FRIDAY18 to save 30%!
Warby Parker Glasses
We are big fans her of Warby Parker. They don't have children's sizes, but they are perfect for teens and parents. Try on 5 pair at home with no fees, the price includes frames, lenses, and protective coating. AND you can use your FSA dollars to order them. All you need is your current prescription.
Primary.com Our Favorite Kid Friendly Clothes
We love our clothes from Primary.com. They are sensory kid friendly and last really well up against rambunctious boys! Save 20% on your first Primary.com order with code AFF20PCT!