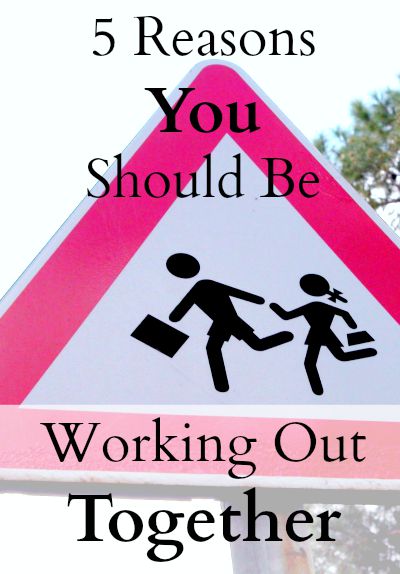 Relationships are important. When it comes to your spouse (or soon-to-be/significant other), spending time together being active and healthy has many benefits. Here are 5.
5 Reasons You Should Be Working Out Together
Stress relief. Stress kills intimacy and causes tempers to be short, it overloads us emotionally and physically. When we let that stress out in a positive way, especially together, at the end of an awesome workout, run, or even long walk, we let out the negative energy and open up the door to more relaxed and enjoyable communication and time together. Exercise also improves mood, and when we are happier, we are more fun to be around.
Exercising together creates a new closeness. We are encouraging, supporting, and tackling a difficult task together. That accomplishment builds an emotional bond that doesn't happen  in the day to day stuff. Exercise produces some awesome endorphins that will bring you together, too 😉
Increased energy. When you exercise, you end up having more energy for the day to day tasks. People who exercise tend to have a better outlook on life, too. Increased energy on both your parts helps you be more productive as a couple, not just as individuals. Higher energy levels also help bring more vitality to your relationship. Who doesn't want that?
Increased Confidence. Accomplishment helps boost our confidence levels. Having confidence in things we can control, like exercising and eating well, make it easier to deal with the things we can't control. This confidence carries over into all areas of our life, including our relationships. Focus improves with physical activity, energy goes up, often clothing size goes down, anxiety and depression are lessened, and our general feelings of wellbeing are all improved with exercise. When we do this together as a couple, then the effects are multiplied and we also benefit from seeing our partner's increase in confidence in ourself.
Working out together helps us achieve our own fitness goals. Accountability is taken up a notch when it's your partner. Not only are they in it for the long haul, they deeply care for us and our health, not just the physical part. Knowing that their support is coming straight from love gives us an extra boost of "let's do this", helping us reach our goals with a bit more enthusiasm.
There are many more reasons to workout together but those are my top 5. What is an activity you and your partner enjoy together?